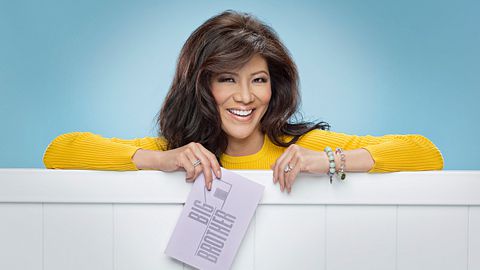 Next week will be an exciting one for Big Brother 15 as CBS prepares to release a flood of preseason details including a look at the new BB15 house, the reveal of the 2013 cast, and hopefully even more details on the "no-floater" twist announced by Julie Chen.
Earlier this week members of the press and those with special Big Brother relationships went inside the season 15 house for "Media Day." There the stand-in HGs ran through an entire game of BB in just one day as both a test run of the new house, but also to set up the release of this year's house design and theme.
According to Matt Whitfield, a perennial guest of the games, videos and pictures from Media Day will be released next week. No exact day or time was given as CBS might be trying to avoid a repeat of season 14. Last year when the time neared for fans to learn about the new house a leak hit another Big Brother site after announcing its secret content had been readied for release. Fast forward to this year and we're now hearing very little on exact dates of the release CBS has scheduled for its Media Day visitors.
We will keep our eyes and ears open to snag those house details and share them with you immediately upon release. That's another great reason to join us on Facebook, Twitter, and by Email updates.
Next up is the Big Brother 15 cast. Everyone wants to know who made the cut and will be our new favorite houseguests for the next few months. I'm excited to say that we'll be bringing you our exclusive interviews again this summer! I'll be traveling to the CBS studio lot next week to sit down for interviews and meet what we expect to be, based on our scoop back in early May, an all-new cast. While we still trust our source on that story, we've yet to confirm the report in-person. We will be preparing video interviews to share with you and as soon as CBS lifts its restrictions on that information. Did I mention it's a smart idea to follow us on Facebook, Twitter, and by Email?
Combining what we learn about the house's design and the cast's details we should be able to get a much better idea of just what the Big Brother 15 twist is this summer. I'm leaning more toward expecting a Team A vs Team B from Julie Chen's "no floaters" comment, but that's just speculation on my part.
All of these Big Brother updates will also mark the pending end of the Live Feeds Early Bird discount price. After the preseason sale ends on June 25th you'll still be able to sign-up for your Live Feeds at a much cheaper price than has been offered by SuperPass (reminder: Big Brother Feeds are not on SuperPass this year), but not as cheap as you can right now.
What are you most excited to learn about in these last few days before the start of Big Brother 15? Seeing the new house design, meeting this season's cast, or discovering more about the latest twist? Share your thoughts below!