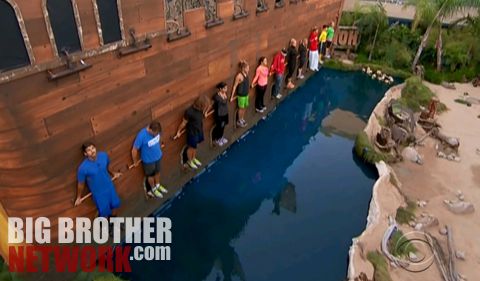 The Big Brother 15 HGs have been on lockdown inside the house since Wednesday morning at 5AM in preparation for the upcoming Head of Household competition. When construction comes this early it typically means one thing: endurance competition.
Endurance competitions are a staple of the Big Brother experience and require HGs to hold on, stand up, or endure whatever torture production has in store for them if they want to become the next HoH, pick the noms, and stay safe from eviction.
What makes these HoH competitions so unique is that the only way you can watch them play out in full is on the Live Feeds as it happens. You'll be able to watch HGs drop out one by one as deals are tossed around as HGs struggle to keep their grip and sanity.
If you don't have your subscription yet for the Big Brother Feed then this is the time to try it out. Sign-up now for the live feeds and get the free 2-day trial to watch all the action!
I'll be here live blogging tonight's show and any live endurance competition results as they happen, but you'll definitely want to watch along with us. After an incredibly tense and confrontational week in the house this is the perfect time for a "how bad do you want it?" competition. We can't wait to see what happens live, only on the Big Brother Feeds.