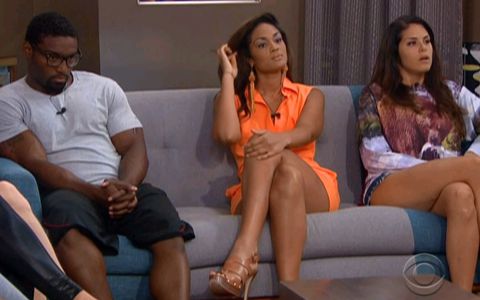 Tonight on Big Brother 15 the next live eviction will send another HG packing and a new Head of Household will be crowned. Join us on Facebook and Twitter right now!
This vote will be dramatic, but we're pretty sure who is going home. The nomination effects should linger enough to make this next HoH competition cutthroat and with the anticipated endurance battle ahead everyone is going to be pumped to pull off the win.
Don't forget that we can watch endurance competitions right after the show only on the Live Feeds so have yours ready so you can watch as soon as tonight's show ends.
I'll be updating this post here with the live eviction and HoH results as it's revealed on the show. Have your Live Feeds ready to go because as soon as the broadcast is over the Feeds come back! Not signed up yet? Use the Free Trial.
Meanwhile, join us in the Big Brother chat room as we watch tonight's live show!
There were lots of fights this week that briefly showcased during tonight's show. Read all the details on Amanda & Spencer's fight along with Candice's house meeting that had a LOT more arguing from other HGs.
Big Brother 15 Week 5 Live Eviction voting:
Helen: evict Howard
Elissa: evict Howard
Spencer: evict Candice
McCrae: evict Howard
Andy: evict Howard
Judd: evict Howard
That's enough votes. Howard has been evicted.
GinaMarie: evict Howard
Jessie: evict Howard
By a vote of 7-1, Howard has been evicted from Big Brother 15.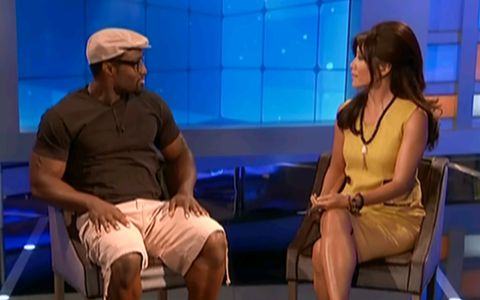 Julie confirms that yes, America is again the MVP this week. Who should we vote for? Another round of Amanda on the block? She was highly entertaining for sure. Wait until tonight's HoH comp results are revealed before you cast your nom vote at CBS.com.
Should this go to an endurance competition then I'll have a new post up and linked for live updates with all the events and results throughout. Of course you'll want to watch so you can discuss it live with us! Hit the big yellow button below to get yours.

Big Brother 15 Week 6 HoH Competition – 'Bull In A China Shop':
Yes! It's an endurance battle. The HGs have to hold on to a bull head while the barrel under them rotates. This looks hard!
What do you think of tonight's Big Brother results with the eviction & HoH comp?
Be sure to sign-up for the free Big Brother email updates, join us on Facebook, visit the Big Brother Forum, follow us on Twitter, and get our Mobile Apps.