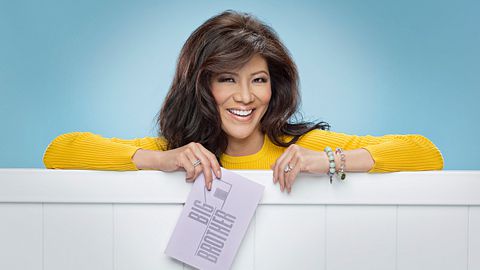 Update: Tonight's episode will be delayed until 8:19PM ET due to golf. West coast broadcast will be on time. Adjust your DVR accordingly.
Big Brother 15 is back tonight on CBS a 8/7c with the latest nominations ceremony where Helen, this week's HoH, goes from two weeks as a Have-Not to being the HG in charge and calling the shots.
Tonight's show will feature the time between just after Thursday's show and Friday night's nomination ceremony. That's going to include an incredibly active and also upsetting night worth of content including GinaMarie's meltdown along with her in-your-face fight with Candice that resulted in an offensive run of racial attacks from GinaMarie, Kaitlin, and Aaryn. If CBS is now including this side of the HGs then they'll have to show that event, but I'm guessing they'll stop short of showing it resulted in Candice & Howard sleeping on the floor that night after being run out of their bed and bedroom.
It has been a very interesting few days with Helen and her "honesty is the best approach" method as HoH. She has been striking deals and offering safety to other players left and right in some surprising moves. What seemed like craziness turned out to be a well orchestrated plan to get out a big target this week. As things are moving forward and getting closer to the next eviction we'll soon find out if her risky plan works.
The real BB game continues to be on the Live Feeds with plenty more drama than CBS can fit in to three weekly, hour-long episodes. Want to see what it's like to watch the in-house cameras, listen in on the HGs private conversations, and see who is doing what? Then get your free trial for the Live Feeds and see what you've been missing.
Big Brother 15 Episode 8 Preview: