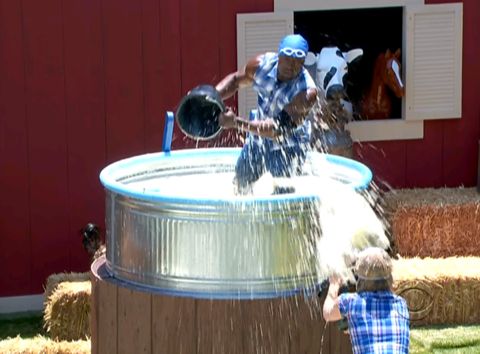 The power shifted in the Big Brother 15 house and that almost always leads to one thing: fighting. And this season's first major power shift lived up to Big Brother standards.
The episode opened right after Nick's eviction and we get GinaMarie's immediate diary room session and she is hysterical. And Aaryn is furious.
GM heads off to cry in the bathroom and Aaryn tries to talk her down long enough to play the Head of Household competition. And then the vote counting starts. GinaMarie stops crying long enough to start going off on everyone in the house. But she does not know what to say, so Aaryn has to throw words at her to help her out. Yeah, pretty much the worst confrontation ever.
We finally cut back to the Head of Household competition and get to see Helen win again. Her side of the house is thrilled and the other side is as upset as you could imagine. "This is a miserable moment in the Big Brother house for your main man – the Cherokee wonder," Jeremy says.
Aaryn and Kaitlin go off to talk game, but they're interrupted by a STILL-SOBBING GinaMarie. Only now she's wearing a hat Nick left behind. And then we get more hysterical (both definitions apply) Diary Room sessions from her. And then the three Mean Girls decide they do not want to even be there any more. I'm sure no one would mind if any of them self-evict, but they don't.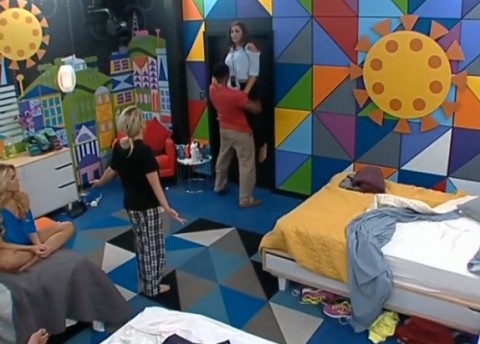 And then things blow up in the house over sleeping arrangements. Jeremy and Kaitlin take over Jessie's bed and then Aaryn starts bullying her about her vote. Jessie tells her former alliance that she was never important to them. And then Judd walks in and Kaitlin tells him to "get the f*** out of here."
After the spat with Jessie, Aaryn decides to flip Candice's mattress. Jessie goes back to her bed then Kaitlin starts harassing her again. Candice walks in to find her bed flipped. And then Aaryn comes in and starts acting racist. And then there's a shouting match between Candice and GinaMarie and Howard literally carries Candice out of the room.
That's followed by a tender moment between Candice and Howard. They talk about all the horrible things that have been going on and Howard finally calms Candice down. You can tell that all that's going on is also getting to Howard.
Candice, even though she shouldn't, consoles GinaMarie over her Nick devastation. That leads to Aaryn apologizing to Candice but it comes out all wrong, of course. She actually follows it up with a Diary Room session that basically says that she decided to apologize to Candice for Candice taking her comments the wrong way. Wow. I'm speechless.
It's Have or Have-Not competition time. The HGs have to throw spoiled milk at each other, collect that milk in a pail and then fill up a jug. The losing team includes Amanda, McCrae, Jessie and Judd.
Jeremy is feeling a little nervous about the upcoming nominations, so he reveals the Moving Company to Helen as a way to hopefully show that she can trust him. And then Howard reveals to Helen that he voted to evict Elissa despite telling her he'd vote out Nick. So all the dirt is out in the open and the slates are clean. Well, almost.
Howard promises to never lie again and begs Helen to not nominate him. So she tests his honesty and asks him about the guys alliance (which she now knows all about because of Jeremy). And he lied to her right after he said he wouldn't lie.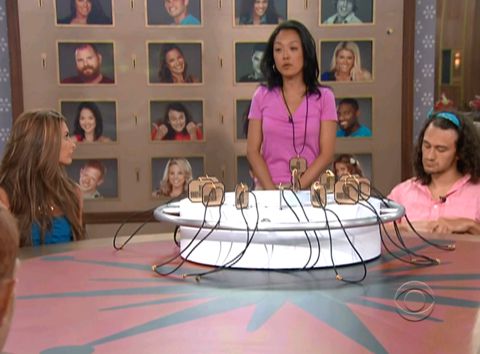 It's nomination ceremony time! Helen decides to give Howard a pass and decides that an attempt at backdooring Jeremy will be smarter than a direct nomination. So she goes with Aaryn and Kaitlin.
What did you think of this wild episode of Big Brother 15?