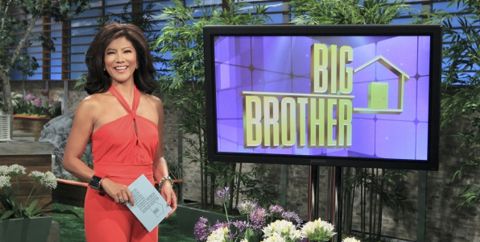 Tonight on Big Brother 15 (8/7c) we'll see what happened in the latest Power of Veto competition of the season and have confirmed to us what we already know: who won the Power of Veto. If you've been following our Big Brother spoilers then you're even ahead of tonight's Veto ceremony.
Along with the latest Veto competition, where you'll see the return of former HG Britney Haynes which is a perfect fit for the baby-themed comp, we'll get the MVP reveal along with the MVP nom which is sure to cause plenty of extra fun footage. The show will wrap up with the Veto Ceremony to set things up for the next eviction.
As for that upcoming eviction, most of the houseguests are aligned and ready to cast their votes. We took a look and counted who is supporting who so get ready and find out which HG is most likely to be heading home this week.
With alliances starting to crack you really have to sign-up and watch the Live Feeds for yourself to believe what's being done and said in the house.
We'll have to keep watching and waiting to see what happens because a lot can still happen before Thursday's live Big Brother show.
Stay connected to Big Brother 15 with updates by Email, Facebook, & Twitter.
Big Brother 15 Episode 6 Preview: