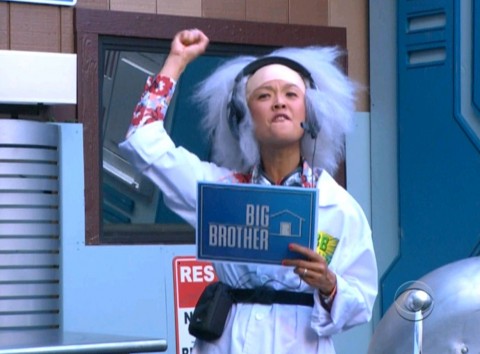 Wednesday night's  Big Brother 15 was one of the more random and heavily edited pre-live show episodes. Those who watch the Live Feeds know there was a ton of stuff left out after the MVP nominee was revealed and the Veto game was played. But since I'm only recapping the show CBS chose to air, I'll stop blabbing and get to it.
The show picks up right after Aaryn nominated Howard and Spencer. She tells us that Howard is the target and that Spencer is just a pawn.
Spencer and Howard are banking on the MVP's nominee being a bigger target than either of them. Elsewhere, Helen and Elissa are thanking Aaryn for doing what they wanted and they're throwing out scary words like working together (meaning Aaryn). Amanda is also thrilled since she's been working on getting Howard out for weeks.
Howard starts tugging on heartstrings and Spencer starts planting seeds for ways to keep Howard and himself safe. And one of the ways not to achieve that is the speech that Howard gives to the house. Basically it got him no where and all it did was confused everyone. Even Spencer called it a "major fail."
It's time to start figuring out who the MVP is this week! First up on the speculation block is Andy! They think because he's laughing it might be him! And next up is Howard. Maybe it's him? Apparently none of them remember that Julie said "expect the unexpected."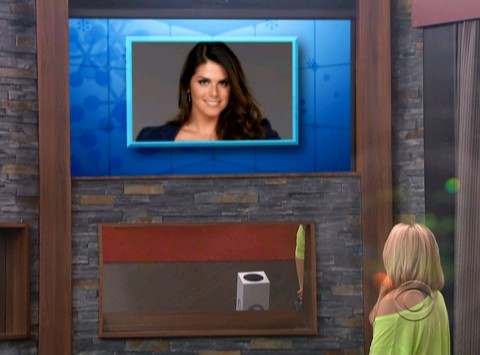 Now it's tie to really freak out the Housguests and find out who the MVP nominee is. And it's Amanda! And the house freaks out and Amanda is maaaad and immediately thinks that the MVP is definitely Howard. Actually, the only person who doesn't think it's Howard is Spencer and Candice. They think it's Elissa.
Speaking of Howard, he's thrilled that she's up because he knows she's a bigger threat than he is.
Chosen to play veto along with Aaryn and the three nominees were Candice and Jessie.
Amanda decides to ask Howard if he is MVP and he says no. He says he thinks it's either Elissa or America. Amanda is clearly not pleased with either of those suggestions.
Pardon me while I interrupt this recap for a WTF was that moment? What was the point of that moment with Andy on the hammock and the MILD bird attack? Is it because he has been completely irrelevant this entire season and production feels sorry for him? What a waste of 1 minute.
It's veto time! Time for a corny and overdone set up  just for a puzzle. Yes, a puzzle. But hey, at least we get to laugh at Helen dressed like Doc Brown from "Back To The Future." I'm just going to go ahead and condense this part into one sentence: Everyone sucks at the puzzle and Spencer wins.
Now that Spencer won the veto, it's time for Amanda to decide who Aaryn should name as the replacement nominee. And since Aaryn hates Candice and Amanda doesn't want Candice to be able to vote against her, it's a no brainer.
And that's just what happens. Spencer uses the veto on himself and Candice goes up.