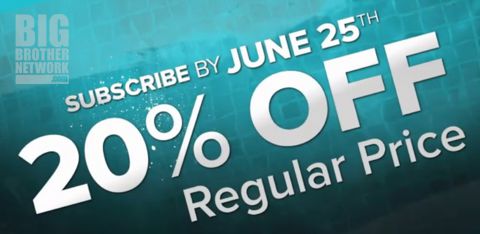 CBS debuted its Big Brother 15 preseason content today on the Live Feeds for subscription members only. Users who have signed up for the Early Bird sale price now have full access to chat rooms, highlight videos, and social media tracking.
If you've signed up already, then you're all set and ready to login and start using what's now available. If you haven't signed up then you can do that now and still receive the 20%-off Early Bird discount on the season pass. Click here to login or sign-up now!
The most developed feature right now is the chat room functionality. It's pretty nice and very easy to use. Yes, you can create your own private rooms or join a regular public chat. You'll be able to pick a name, though we don't know if you can reserve a room to avoid impersonators. In each room you can send a direct message, block, or report other users. You can also keep multiple rooms open at the same time using tabs above the chat rooms. Pretty nice!
If you don't want to do a chat with anyone just yet then you can check out the video collection of highlights featuring "Outrageous Moments," "Memorable Showmances," "Blindsides," and "Crazy Costumes." Of course you can watch those while you're chatting away in the side by side view. Fancy.
click image to see full-size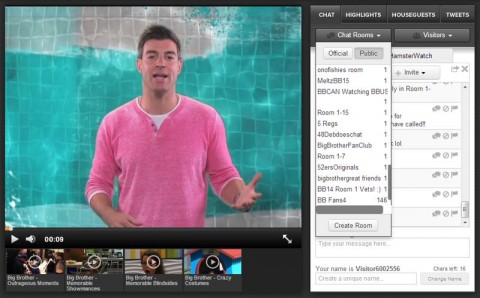 The in-house cameras don't turn on until June 26th @ 9PM PT (6/27 @ 12AM ET), but in the meantime we've got plenty to play with and enjoy.