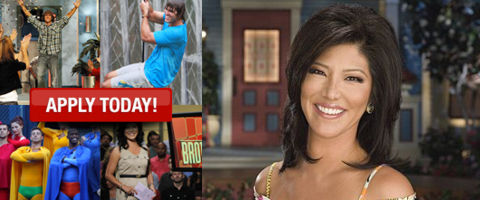 The casting director for CBS' Big Brother 15 has just announced that casting for the 2013 summer season begins today! Open calls for auditions usually begin in March or April and run through May and Robyn Kass promises we'll see those casting dates and locations very soon:
twitter-tweet">

#BB15 casting officially starts today!Open calls will be posted w/in a month. Updates here. :) #bigbrother15 #BigBrother

— Robyn Kass (@Kassting) February 18, 2013
To apply for Big Brother 15 you'll be able to either submit your application online through the official casting website or you can attend a live audition event.
Keep in mind that you do not need to use both methods to apply, according to casting director Robyn Kass. As for which method is better, BB12's Matt Hoffman recommends submitting an application so you can control the interview, but plenty of HGs have made it in both ways.
No matter how you decide to apply for Big Brother 15 just be sure to do it! We want to see you in the house entertaining us when the season premieres in late June, but you can only do that if you take the first step. Best of luck to everyone who applies.
Be sure to follow us on Facebook, Twitter, and by Email to get the latest Season 15 casting information sent directly to you as soon as it's released!