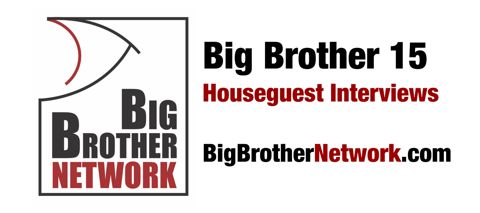 Big Brother 15 is just around the corner and that means it's nearly time to meet the new season's HGs. Thanks to CBS, I'll get to do that just a little sooner than most so I can bring your our exclusive insight and revealing details on this summer's group of houseguests. Once again this season I'll be heading to the Big Brother studio lot where I'll have the chance to sit down, interview the BB15 cast, and share them with you.
Here's how you can get involved in a couple of different ways. First up we want to hear your ideas for what questions we should ask the new cast. Last year we got a lot of great suggestions and several made the cut to become part of our interviews. Now you've got the chance to have your questions posed to the HGs and answered for all the other Big Brother 15 fans to hear. Keep the questions clean and serious to be considered. We'll collect the very best ones to take with me to Los Angeles.
Next up we need your help to cover the cost of the trip. No, we're not asking for donations, but when you sign up for the Live Feeds subscription through our links and banners we receive a referral commission with no extra cost to you. That commission helps to fund the site and efforts like these interviews.
Will you support us this season by signing up for your Big Brother 15 Live Feeds with us? Click the link below to get started and help make these interviews possible.

Yes! – I will sign up for Big Brother Live Feeds now to help.
– or –
No, but I will look at the details & consider it later.

Thank you to everyone. Even if you don't sign up for Feeds your readership keeps this site and the Big Brother community here going. We appreciate your help.