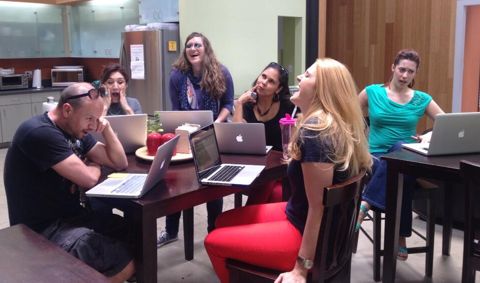 The Big Brother 15 cast is one step closer to coming together with the news from Kassting Inc's Robyn Kass, the casting director for CBS' Big Brother series.
Kass announced via Twitter that if you submitted an application or visited an open-call event then yes, your profile was reviewed by her team for a chance at going inside the house for the 2013 season!
It's official…. every #BB15 submission has been watched! Thanks again to everyone who applied.Now onto the waiting game. #BBFansRTheBest

— Robyn Kass (@Kassting) May 22, 2013
The new season is just four weeks away from it's start date of June 26, 2013. Over the next few weeks as we prepare for the season premiere the wheels will be turning over there at Kassting Inc and CBS has they assemble what we've been told will be an all-new HG cast for Big Brother 15!
Finalists should be hearing from the casting group soon if they haven't already so don't fret if you're still waiting on that phone call. And if you do get the call then don't share it on Twitter or anywhere else for that matter! According to the rules, if you disclose your finalists status as a potential HG then you can and likely will be dumped off the list.
Robyn Kass just posted this morning "Still lots of decisions to be made…." on her Twitter account so they're still working things through on who makes the cut.
Best of luck to all Big Brother 15 applicants! We can't wait to watch you on the brand new Live Feeds this summer.
Image source: @Kassting