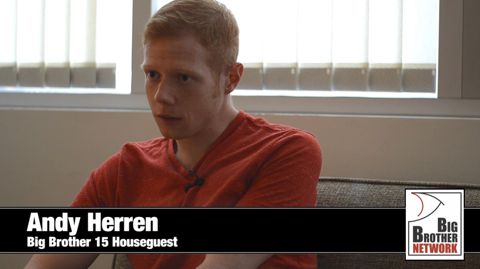 Andy Herren pulled off the win on Wednesday night with a 5-2 victory over GinaMarie for the title of Big Brother 15 winner. As a quiet, unassuming HG from the start I think he surprised many of us by making it so far in the game with so little attention on himself despite so many alliances and roles in the season.
I spoke with Andy about his achievements in the game but also why there was so much negativity and hateful things said in the house. Read on to find out what he had to say on all that and more.
Big Brother Network: Congratulations on your big win! Jumping right in to it, a lot of viewers, myself included, were shocked when you evicted Spencer and took GinaMarie to the Final 2. Did you see taking GinaMarie as a risky move?
Andy Herren: No, not at all. I knew that GinaMarie was the last card that I needed to play because I thought the Jury was going to rag on me for not being loyal. I wasn't loyal to any of the members of the Jury. I voted all of them out when I said I was on their side. So I thought if I could prove that I pledged my loyalty to GinaMarie on night one and then held it up the entire game that that was the last card I needed to play to have a well-rounded game.
It was a little bit of a stretch. I mean let's be real. If I had had to vote GinaMarie out at some point then I would have had to, but I really did want to keep my word to her. She was someone I trusted and she was really good at comps. So if someone is really good at comps and is never going to put me up then why would I want to get rid of that person?
Even though I wasn't really aligned with GinaMarie until the Exterminators I was still weirdly aligned with her because I did want her going anywhere. So I needed to do that and I thought I could kick her ass in the debate.
BBN: I didn't think anyone would want to go up against the speech communications professor for that.
Andy Herren: I knew if I made the debate and did terrible then I should quit my job. So I had to hit a homerun when I got to that point.
BBN: Do you think the votes would have turned out any different with Spencer?
Andy Herren: Spencer claims that they would have, but I think he's full of it. I don't think he could have beat me whatsoever. So I still think I could have won. I don't know if it would have been as wide a margin, but I still think I would have beat him.
BBN: You were so dedicated to McCranda for so long. You turned down Helen and others time after time to go after Amanda. What finally convinced you to flip on them?
Andy Herren: I always knew I was going to flip on Amanda and McCrae, I just needed it to be at the right time. Why would I want to get out Amanda and McCrae when there were still eleven people in the house when the power couple was protecting me? The group of us, we were all so strong for awhile that I didn't think we needed to turn on each other. Then Helen and Jessie were coming to me and wanting to turn, I thought these women have got to go. They were throwing a wrench in my plans and it is not time to on Amanda and McCrae yet.
I saw Helen and Jessie were so prone to flipping, but Amanda never came to me and wanted to flip the house. Once I realized that I knew Amanda and McCrae were the ones in this larger group that I could trust. So I knew at that point that I had to go with them.
I'll be honest with you. For awhile I thought of going to the end with Aaryn, Amanda, and McCrae because I thought Aaryn and I could beat Amanda and McCrae in comps. Then when Aaryn got closer to Amanda I got worried that I was going to be playing for fourth place. So I knew I needed to get GinaMarie and Spencer because I knew I could beat them in comps at the end. Then when Judd came back it was absolutely perfect. It was exactly what I needed. I pulled Judd aside, planted the seed that he could trust GinaMarie and Spencer, and then the Exterminators was formed.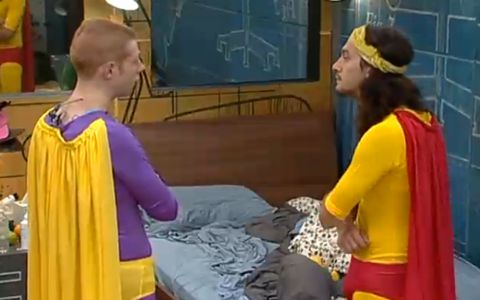 BBN: Early in the game you seemed to have a fun, playful relationship with Elissa. Then as the season went on and she was evicted, you seemed to really go after her. What was going on there?
Andy Herren: Here's the thing. I turned in to kind of a spoiled brat in the game. No one was ever coming after me. Elissa started to get suspicious of me and I could not shake her. She would listen at the door when I was having conversations. Basically after I voted Helen out I never had Elissa's trust anymore. So Elissa started to really irritate me because I could not manipulate her like I could manipulate other people. As a result I just started to hate her. She wasn't giving me what I wanted.
There were also a lot of things about Elissa that bothered me. She acted like she was better than other people. She threw in a lot of little digs at people and then would claim she never fought with anyone. Stuff like that that bothered me. I feel like all of my frustration came to a boiling point and I released it after she was evicted. I mean I regret a lot of the things I said. What you saw was me joking with Elissa for most of the season because that is how I truly feel about Elissa. I hope that she can forgive me because I know that I said some pretty terrible stuff.
BBN: Yes, it did get rough there extending it to family. Have you talked with her or her family?
Andy Herren: In my head, I don't feel like I ever made comments about her family. I talked about her kid's paintings. All I was trying to insinuate was that they were from a long time ago. I wasn't trying to say her kid was an idiot for painting these pictures. I was trying to say I thought he was in third grade, but there was a "K" on the back of one that I thought signified kindergarten. I was like "why do these look like a kindergartner painted them?"
BBN: I think it was taken in the "kid is an idiot" context.
Andy Herren: That is definitely not what I meant. So that's frustrating to me to hear that. I did not like when people talked bad about her family, because we didn't know her family. They weren't there to defend themselves. I feel bad that that comment was taken like that because I very much made a point to not talk bad about Elissa's family.
BBN: BB13's Shelly Moore asked us on Twitter to ask you why you were saying you weren't talking to people in hateful ways, but then there were a lot of hateful things we heard said. Is there anything else you want to say to de-conflict that?
Andy Herren: Yes, I want to say I'm sorry. Anyone that you talk to in my personal life will tell you that I have the biggest heart of anybody so I hate that people think I was this hateful person when I was in the house, but at the same time I said those things and I have to fess up to it. The tension was so high and I really did not mean them. From the bottom of my heart I hope that Elissa knows that I'm sorry and people know that I did not mean to upset or offend anyone including Elissa's family.
BBN: With all that about Elissa, how do you feel about her winning America's Favorite and the $25K?
Andy Herren: We all knew it was coming. Just knowing everyone in that house and how badly they needed that money and what good games everyone played, I was frustrated because I didn't think Elissa played the best game and I thought Elissa had an unfair advantage with all these predetermined followers that I just didn't want her to win. It wasn't anything personal. I didn't think she deserved it.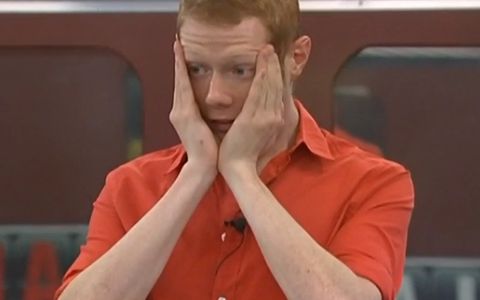 BBN: What's going to be your favorite memory, other than winning, that you're going to take away from Big Brother?
Andy Herren: I feel bad saying it, but I think my favorite memory is the second double eviction when I voted to evict Amanda and then framed Elissa for it. It all worked exactly as I wanted it to. I planned that so hard core and meticulously. It was the biggest sign of my hard work paying off.
BBN: Down the road, CBS calls and offers All-Stars. Would you do it again?
Andy Herren: Heck ya! I would have to play a totally different game because I think people might suspect me now. I don't think I could be as low key as I was this time around.
BBN: Let's talk about "Pop-In Andy."
Andy Herren: I thought that was brilliant. I hate that I just called myself brilliant. I would put personal items in every room of the house so I could walk in to any room like I was doing something.
Anytime I walked past the cockpit room and the door was closed I popped in. I knew if people stopped talking or told me to go away that I was in trouble.
BBN: You've got your big check. What's the very first thing you're going to buy for yourself?
Andy Herren: Alcohol. I'm going to get really drunk when I get back to Chicago for sure.
BBN: What's next for Andy out there?
Andy Herren: I'm not going to frivolously spend this. I'm going to use it as a stepping stone for my future. I think it could really do me some good if I'm smart with it.
BBN: There was definitely a dark side to this season and that took away from a lot of the fun. But when it wasn't on that dark side we enjoyed it a lot and appreciate you all putting yourselves out there and entertaining us for the summer.
Andy Herren: It was my pleasure.
BBN: Congratulations again on the win.
Follow up this season with a look back at Andy's preseason interview with us to see where things went from his initial take and plan for the summer ahead.
Andy Herron Big Brother interview: