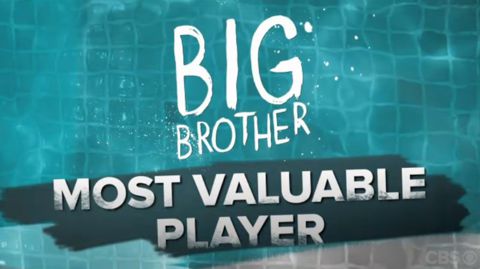 For the second straight week, America will be acting as the Big Brother MVP and voting to nominate a third Houseguest. This could be the new trend for the season twist at least until Elissa is evicted. I guess production grew tired of handing the power over to the same person week after week.
Voting is open now at CBS.com and will close tonight at 6PM PT (9PM ET) so you won't want to wait too much longer. The official nominations likely won't be revealed until after the voting has closed so if you are waiting for those details before voting then you will probably miss your chance to vote. Currently Aaryn is suggesting she'll nominate Howard & Spencer, so adjust your voting plans accordingly.
A few reminders on how the voting works for BBMVP. The HoH can not be nominated. If you vote for Aaryn then your votes are basically tossed in the trash. Similarly, the HoH's nominees can not be nominated for MVP either. If your vote target ends up nominated then those votes are also discarded. Production will go down the list to find the next available HGs in the results who is neither HoH nor nominated to name this week's 3rd nomination.
So who do you want to become this week's MVP nominated HG? Vote in our poll and share your thoughts below! Don't forget to vote at CBS.com before the polls close tonight.