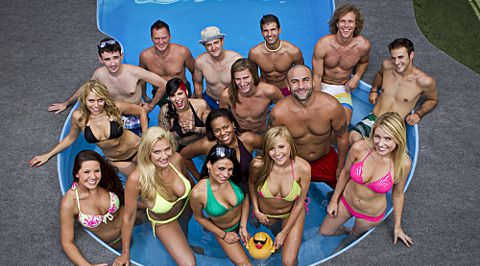 It's time for another round of ranking the Big Brother 14 HGs. You can cast your vote for your favorite player in our poll below and then share your thoughts on what makes your pick the best. You can make your choice based on your favorite personality, big game moves, sneakiest HG, or whatever makes your favorite your favorite.
Since no one was eliminated last week thanks to the big twist we've got everyone back again for another round of votes. Maybe this week Jenn Arroyo and Joe Arvin can escape coming up with 1% or less of the vote. I'm not surprised to see Shane shooting up the charts with 27% of the vote last week. Can he maintain that top spot again?
You can check out the archive of past polls to see how everyone is doing over the season. I've also got a graph charting everyone's rise and fall for season 14.
Vote below for your favorite Big Brother 14 houseguest and share your thoughts on why.
click graph to see full-size