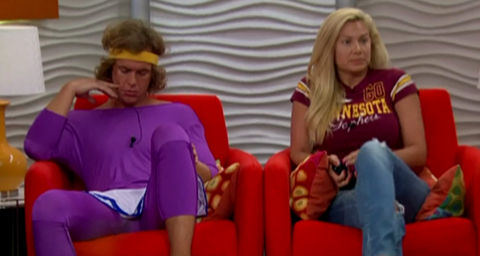 We're about to discover who will be evicted next from Big Brother 14 and which remaining HG will have the power to name two more players to become this week's nominees. From this point on we shouldn't have to worry about any more "big game changing twists" or at least not for awhile after all the past week's chaos. Hopefully that means these shows will get back to post-Veto drama, evictions, and power grabs.
While we wait for the votes, download our free apps both for Android and iPhone.
All it takes is five votes to evict this week. There's also no chance of a tie-breaker.
Big Brother 14 Week 4 Live Eviction voting:
Boogie: evict Janelle
Jenn: evict Janelle
Joe: evict Frank
Wil: evict Janelle
Ashley: evict Janelle
Britney: evict Janelle
That's it. Janelle is evicted.
Shane: evict Janelle
Dan: evict Janelle
Ian: evict Janelle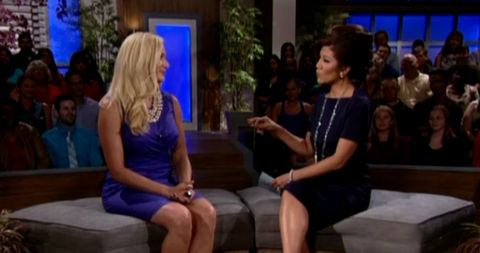 By a vote of 8-1, Janelle has been evicted from Big Brother 14.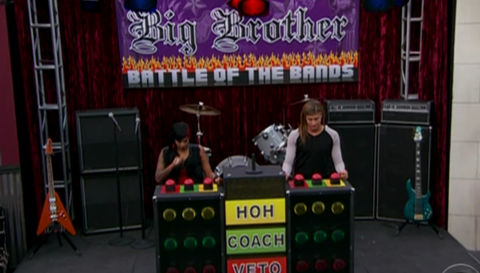 Big Brother 14 Week 5 HoH Competition – 'Battle of the Bands':
Round 1: Wil vs Jenn: Wil is correct, Jenn is out
Round 2: Boogie vs Joe: Boogie is correct, Joe is out
Round 3: Wil vs Ashley: Ashley is correct, Wil is out
Round 4: Britney vs Shane: Britney is correct, Shane is out
Round 5: Ian vs Ashley: Ian is correct, Ashley is out
Round 6: Dan vs Britney: Britney is correct, Dan is out
Round 7: Frank vs Boogie: Boogie is wrong & is out
Round 8: Ian vs Britney: Britney is correct, Ian is out
Round 9: Frank vs Britney: Frank is correct & is new HoH
Congratulations to Frank, the new HoH!
Once the eviction show is over the Live Feeds turn back on and we'll have a brand new HoH in the Big Brother house! Make sure you're ready to watch the house react to who is in power. The nominations will be revealed on Friday night, so stay close by!
Be sure to sign-up for the free Big Brother email updates, join us on Facebook, visit the Big Brother Forum, follow us on Twitter, and get our Mobile Apps.