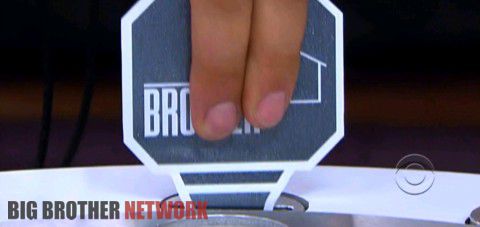 Our first day of Big Brother 14 and we're already rocking the spoilers for you thanks to what we've discovered on the Live Feeds. The Feeds are on and we're able to listen in and see who has been nominated and who is going to compete for the Veto on Friday.
I must say I'm a little surprised by these nominations, but we'll have to wait to find out what led up to these selections. Well, actually I guess I'm not surprised. Willie told me he wants to keep trouble makers in the house to keep the attention off him. The noms are two of the friendliest people in the house so those would be his natural targets.
Big Brother 14 Week 1 Nominations:
Janelle, Wil, JoJo, and Ashley are discussing the situation in the Have-Not room right now. Their worst case scenario is for Frank to win the Veto on Friday and then Kara will be in more danger, but that depends on a replacement nom.
So far we know the Veto players will be Shane, Willie, Wil, Frank, Kara, & Danielle. I'm not sure who will be the 6th player, but I'll update as soon as we hear it. JoJo will be the Veto competition host and is looking forward to getting dressed up.
The Power of Veto competition will be probably be held very soon, likely on Friday, so stay close and keep checking in for those spoilers. Join us on Facebook, Twitter, and get our free email updates to find out as soon as the Veto results are in.
click images to see full view