It's time to finish off the season's Top 10 events from Big Brother 14. We ran through the first half of the best moments yesterday so we're back with the rest of the list. Let's get right to it picking up at number five.
#5: Double Your Evictions, Double Your Fun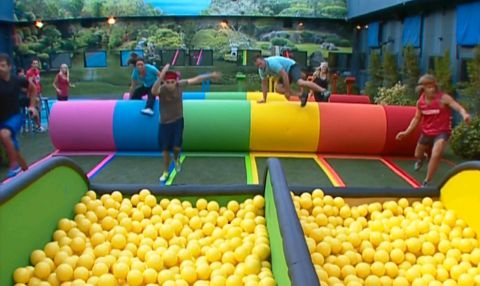 I love double eviction nights. Love 'em. It's an entire week of Big Brother rolled up in to 43 minutes of airtime and none of it's disappointing regardless of how it turns out. This season we got two double evictions and it was everything we could hope for it to be.
Both nights provided exciting results with big targets eliminated and backfired eviction attempts. The first one snagged Boogie and the second caught Frank after he dodged a bullet in the first double eviction night. Ian still doesn't know how close he came to being sent packing after Dan renominated him before securing his safety with the Veto.
Unfortunately both nights ended with disappointing second evictions with Ashley the first time and Joe the second. At least we got the fun of Ashley's failed eviction plea and Joe's silent delivery of his own.
#4: Coaches Hit The Reset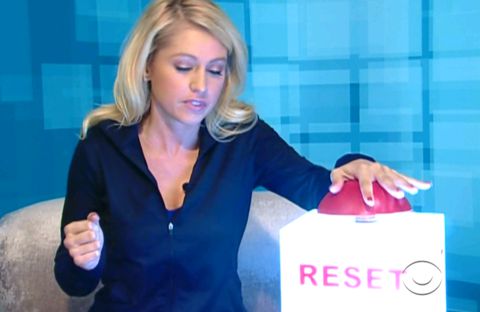 I was not happy at all about this "twist" but after Willie got himself thrown out of the game it was obvious that something needed to be done to get the schedule back on track. The messiest part of the night was production's decision to introduce the twist before the eviction rather than after. This took things from too few HGs to too many and completely negated Shane's HoH while exposing his attempt to shock and blindside Frank that night. What a waste of what could have been an incredible moment in the season.
So the coaches entered the game and became HGs. Great. Last season all over again. Well thankfully it didn't totally go that way as Janelle was immediately evicted and Boogie went out not far behind her with even Britney two weeks later. Now only Dan remains and is likely to head right on in to the final two. I'm hoping this gets Vets out of Grodner's system, but I fear it won't.
#3: Pork Rinds & Headbutts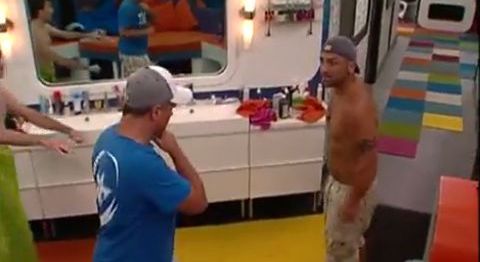 Willie told me preseason he didn't want to get evicted for dropping a deuce (his plan to jokingly leave the toilet unflushed each time), but instead he deemed it better to drop a deuce on his chances in the game. Following a Coaches' comp where Britney's entire team was punished to be Have-Nots, Willie let his temper get the better of him. Charging down Joe, Willie foolishly knocked in to him with a headbutt and that was enough. CBS only showed one hit while HGs swore there were several. Since we didn't get to watch it on the Feeds we'll never know what really happened, but suffice to say it was enough for Willie to be sent home and uninvited from the season finale.
I was greatly disappointed to lose Willie even if it was only a few days before he likely would have been evicted anyway. His time in the house was brief but he was causing fights and calling house meetings. He was involved in more fights in his few days than other HGs even witnessed through the rest of the season. Willie lost out, HGs lost out, and we lost out when Willie was expelled.
#2: Blindside Mania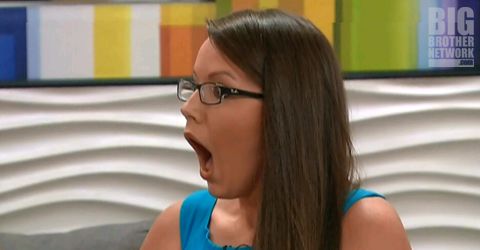 When word came back from the Final 4's Veto competition that Danielle held all the power it seemed inevitable that Ian would be evicted. I mean, there's just no way Danielle would agree to let Shane get evicted, right? Enter Dan.
It was just another string of incredible puppet mastering like we had seen from Dan over and over. He convinced Danielle and Shane that the best option for them was to let him evict Ian so they didn't get the blood on their hands. Try to explain to me why either person would think it makes sense for another HG to be offering to do the dirty work at this late stage in the game. Shane told me that he didn't so much agree to the plan as he simply trusted Dan and Danielle. Meanwhile I just don't believe that Danielle didn't have the slightest suspicion that Dan was about to make this move. Maybe she wasn't sure, but I think she was considering it somewhere in the back of her mind.
So all day we waited and waited knowing what was about to hit the house. Anxious for the event to finally arrive I feared something would go wrong and Danielle would change her mind at the last minute. Nope. It all went through. Shane pretended to be surprised by Danielle's use of the Veto, climbed up on the tee, and Dan swung away. My only disappointment was Shane's reaction. He didn't get angry or shocked, he just accepted Dan's decision and left. Shane, you're too nice! You could have at least given us Dustin's patented jaw drop from BB8, Shane. I guess Danielle did that for us.
It was an incredible blindside and the best moment of live Big Brother action all season. Only one thing topped it.
#1: The Death & Rebirth of Dan
It was the greatest moment in the season. There's little debate here. I had readied myself to call it a night when I saw Dan had just requested a house meeting that evening. I had no idea what we were in for as he started out and I was shocked when he dropped that bomb on Danielle. It was fantastic.
One day earlier Dan had been defeated. He was on the block and lost a crucial Veto competition. As Dan described it, he had many chances to dodge the danger but he let it slip through his fingers. Then after 24 hours of solitary confinement Dan returned with a new plan, quite possibly the most well executed plan we've ever seen. He hosted a house meeting under the guise of his "Big Brother funeral" but in fact it turned out to be his rebirth in this game.
We all know how it went, so I won't waste pixels retelling it further, but damn it was amazing. Dan went from dead man walking to not even being on the block anymore! His opposition had taken on devastating punishments at the Veto comp to insure his demise and now he had them fighting to save him. Along with securing his safety he managed to convince the house he was at odds with is closet ally Danielle. It was incredibly well executed and set him up for safe sailing right to the very end. Amazing.
A cloud of mist settled over the house this season and if Dan doesn't emerge from it carrying another enormous check then I'll be disappointed in the jury's priorities.
Side note: Not all of these "top 10 events" are listed because I found them to be my favorite moments, but rather more for their impact on the game. There were lots of hilarious antics and silly events, but I trended toward ranking on importance factors rather than just fun.