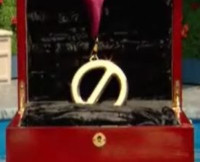 The
Big Brother 14
drama continues today as the Veto competition was held right on schedule despite the
removal of Willie Hantz
late last night after an alleged outburst of violence. Willie may be gone, but the game must press on toward another eviction on Thursday.
I hope you've joined us on Facebook and Twitter for mini-updates through the day so you don't miss all the fun.
Read on to find out who won and what that could mean for the game this week.
Big Brother 14 Spoilers: Week 2 Veto Competition Results:
Shane won the Veto Competition.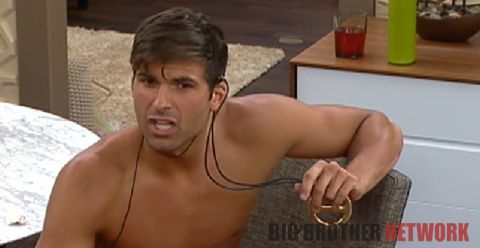 That's two weeks in a row for Shane! Considering he's on the block this was a must win. Frank has indicated he'll replace any vetoed HG with Danielle and target her for elimination. This could be the end for Dan.
Jump on the Live Feeds right now to watch the house react. There's still time to get the 3-month discount and save some cash while getting an entire summer of fun.
The players in this week's PoV competition were Frank as HoH with JoJo and Shane as the nominees. Wil, Ashley, and Ian were selected the additional players. Joe was picked as host of the Power of Veto competiton.
"Team Diversity" (ugh, terrible name) is irked that they didn't take the chance to backdoor Shane. Frank told everyone to shut up about it because he suggested it but no one supported the idea. Maybe he should have made that choice himself.
The next Big Brother 14 Veto ceremony is expected to be held on Monday, but you can be sure Shane will use the Veto to save himself. Will Frank put Danielle up as he's indicated? Stay close by and we'll let you know as soon as that happens.
What do you think of the PoV Comp results? Should it be used at the ceremony?
Jump on the live feeds and enjoy the drama. Watch it all now live & uncensored.
click images to see full-size