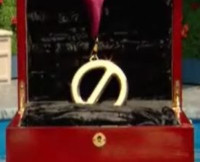 The Big Brother 14 action keeps rolling in its first full day of Live Feeds. We've learned what's going on with the mentors, how they aligning in the house, who had to be taken out of the house for medical attention, and who the new HoH has put on the block for eviction. Now we know who is rocking the first Power of Veto. Geez this game moves fast so I hope you've joined us on Facebook and Twitter for mini-updates through the day so you don't miss all the fun.
Read on to find out who won and what that could mean for the game this week.
Big Brother 14 Spoilers: Week 1 Veto Competition Results:
Shane won the Veto Competition.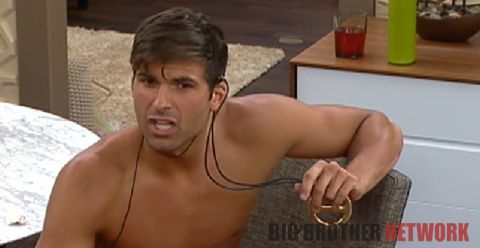 Jump on the Live Feeds right now to watch the house react. There's still time to get the 3-month discount and save some cash while getting an entire summer of fun.
Right now Brit, Janelle, Shane, and Willie are sitting in the HoH room agreeing that the Veto should not be used this week. They're very excited because the competition revealed that Dan and Boogie are definitely working together as Dan's newbies were trying to sabotage the other players and help Frank, who is Boogie's newbie.
Ohh, things look very bad for Kara. Britney wants to eliminate another of Dan's newbies since he's already down one and is weakened. Britney straight up says, "Kara is going home this week." Flashback to 3PM BBT to listen to the conversation in the HoH room.
The players in this week's PoV competition were Willie as HoH with Kara and Frank as the nominees, and Shane, Daniele, and Will as the additional players. JoJo was selected as host of the Power of Veto competiton.
The first Big Brother 14 Veto ceremony will be held in the next few days, possibly Sunday or Monday, so we'll soon know whether or not the noms will change. Stay close by and we'll let you know as soon as that happens.
What do you think of the PoV Comp results? Should it be used at the ceremony?
Jump on the live feeds and enjoy the drama. Watch it all now live & uncensored.
click images to see full-size