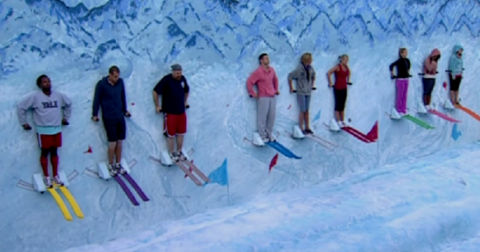 The Big Brother 14 HouseGuests have been on lockdown since around 4AM BBT this morning which can mean only one thing. Rachel is loose in the backyard again. No, no I kid. What an extended lockdown like this means is there will most likely be an endurance competition for Thursday night's Big Brother HoH competition.
If you haven't seen an endurance competition before it's quite the spectacle. Instead of a few quick rounds of Q&A or swings of a stick the HGs are thrown in to a high-stress, extended battle of physical strength and determination. The last man or woman standing will walk away with the title of HoH and the power to nominate two HGs.
Unfortunately for fans who only watch the CBS episodes, they won't be able to see what happens as the competition will last long past the end of Thursday's episode. Instead fans can only watch the endurance competition play out live & uncensored on the Big Brother Live Feed. Sign-up now for the 3-Day Free Trial and be ready to watch!
Which BB14 HG do you think has the best chance of winning an endurance comp?