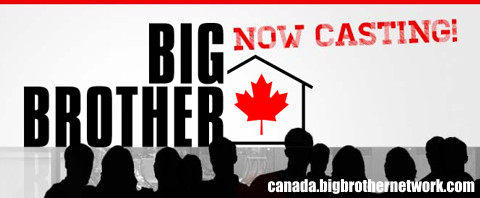 Think you've got what it takes to be a Big Brother HG and you're Canadian? Then today you're in luck because the very first Big Brother Canada season has begun the casting process starting today! Here's what you need to do to apply.
Just like the US version you'll be able to attend open-call casting events and apply online. Robyn Kass, Big Brother's casting director, has reminded applicants that you don't need to apply via both methods, but you are welcome to do so if you wish. It will not double your chances, so pick one and focus your energy there.
A few quick rules: you only have to be 19 years old as of February 1, 2013, you must be Canadian or a permanent resident there, and you must be awesome. Okay, I made up that last one, but the other two are real and the third should be real.
Check out all the casting details including deadlines, requirements, and application links over at our new Big Brother Canada website. Enough readers requested we set something up for that so we have that ready and going now. You can also follow our BBCA Twitter account and join our Big Brother Canada Facebook page.
Best of luck to all the Canadian Big Brother applicants!