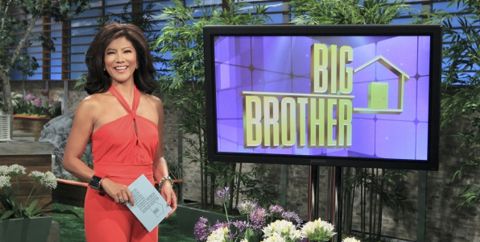 It's catch up time for Big Brother 14 after Sunday's episode fell short of revealing Frank's nominations. In case you missed it, we've got Willie's expulsion to thank for that. We'll have a full plate tonight as we'll be rushed through nominations, the Veto competition, and the Veto ceremony all to get ready for the next live eviction show.
If you can't wait for tonight's show to find out what happens then check out all of those Big Brother spoilers right now. We're always posting the latest news, updates, and spoilers to the site and our free mobile apps so you can always read what's going on.
If you haven't been watching the Live Feeds then you've been missing the real game and there's no way CBS is going to be able to show most of what's been done and said in the house. You can catch it all on Flashback which lets you jump to any day and any time in the season. Go ahead and try it for free then keep it for just 50 cents a day.
Update: Check out the preview video below for this week's Big Brother Veto competition "Memory Chip." Well I guess we know why Shane looked so messy when the Veto competition was over. Should be a good one for tonight's episode!
Stay connected to Big Brother 14 with updates by Email, Facebook, Twitter, & our Apps.