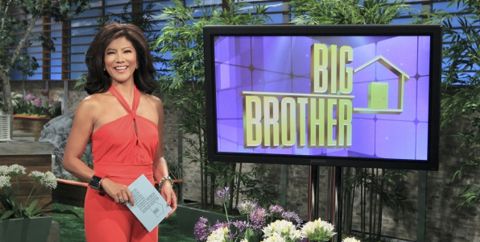 Tonight on Big Brother 14 (CBS 8/7c) we'll be treated to the exciting conclusion of Thursday's endurance race competition "Swamped." When things left off there the HGs were racing on slippery tracks trying to be the first to fill buckets for HoH, $10K, or Safety. We've got the spoilers for that competition if you can't wait to see how it turned out.
Once we get through the competition segment we'll see the build up to this week's nominations (nom spoilers). Considering the incredible amount of drama that came out of the nominations on Friday night it's a shame we won't get to that portion of the show until Wednesday. I don't recommend waiting until then for that though. We've got a full recap of all those arguments and fighting and it's definitely worth reading through.
CBS will catch you up on the events surrounding the nominations, but the Big Brother 14 game has already moved on well past that. Yesterday the HGs competed in the Veto competition and there was even some drama surrounding that. We've got those Big Brother spoilers for you when you're ready.
The real BB game continues to be on the Live Feeds with plenty more drama than CBS can fit in to three hour-long episodes. Want to see what it's like to watch the in-house cameras, listen in on the HGs private conversations, and see who is doing what? Then get your free trial of the Live Feeds and see what you've been missing.