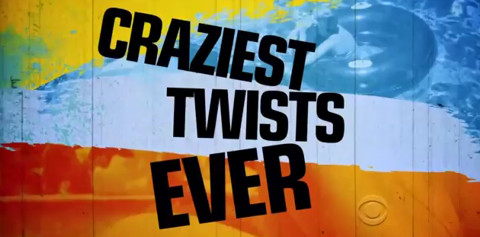 Julie Chen has made the Big Brother 13 twist official after an appearance last night on ET Canada's debut of the BB13 House tour (see video below). Our favorite reality host let the annual summer mystery be at least partially resolved with this comment:
"Dynamic Duos from the past will have a significant role this season."
A common reaction to Ms. Chen's statement was that we'd be seeing past Big Brother houseguests return to Big Brother 13, but I'm taking this in another direction. I think it's more likely we'll see pairings involving friends from outside the game similar to BB6's twist which featured seven pairs with secret alliances, each thinking they were unique in their advantage. As always, that's just speculation on my part and we'll have to wait to see just what "dynamic duos" will really mean for this season of Big Brother.
The Big Brother 13 cast will be announced on Thursday morning as part of CBS' The Early Show, so we won't have to wait much longer to have this mystery solved. I'll have all the cast pics and bios posted early tomorrow with an alert on our Facebook page.
Don't forget to get the preseason Live Feed discount which expires very soon. You can download our free step-by-step guide to getting the best price you'll see all season.
Source: Big Brother Access