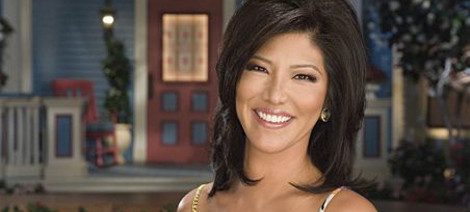 Update: Oh Julie Chen and that trusting smile. You fooled us! Despite her previous claims that the Big Brother 13 premiere would be July 6th, it's actually Thursday, July 7th at 9PM.
Big Brother 13 might have been officially confirmed months ago, but it's always nice to have a start date. Lucky for us, Julie Chen came to the rescue with the exciting news that Big Brother would return on Wednesday, July 6th Thursday, July 7th 2011!
Just like past seasons, BB13 will run three nights a week on CBS (I'd guess it'll be Sun/Wed/Thur like last season), will feature a diverse cast, and lots of sunbathing-worthy bodies as eye candy. We wouldn't want it any other way.
There's still time to audition to be part of this season's cast. If you're interested be sure to check the full list of casting events then grab your BB13 application and get going! Auditions start on Saturday, April 2nd and run at least through May 7th, though more dates are being added almost daily so keep checking.
Don't forget to join us on Facebook to get the latest preseason news and be ready when the Early Bird Discount on the live feeds is announced again.
What part of Big Brother are you most anxious to see again?
Update: Big Brother Access has confirmed show nights for Big Brother 13 will be Sundays, Wednesdays, and Thursdays.