Matt Hoffman (BB12) returns with his review of the latest Big Brother episode. You'll find him here at BBN each Thursday & Friday all season. Read Matt's past articles.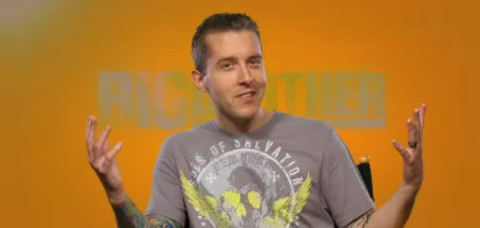 Before I begin this write-up, I would like to suggest that you make this episode into a drinking game. If you take a drink every time Shelly cries, you probably won't make it to the end without passing out. I wish I would've known this in advance because I ended up sitting through this whole torturous hour…sober, at that! You can thank me later. Now – on with the show…
As with every Wednesday episode, we start with a reminder of Sunday's HoH nominations. Daniele is very proud of her brilliant and adaptive strategy:
DANIELE: These nominations are perfect because they keep my options open. Plan A – nominations stay the same, Shelly goes home, I have completely wasted my HoH, and either Brendon or Jeff will kick my ass out next week. Plan B – CBS plants drama by removing Brenchel's chips from the veto bag, they can't play, and we backdoor Brendon. Plan C – Lawon returns with his special power to award me the $500,000 so that we can end the steaming hot pile of crap that is "Big Brother 13" right now.
Next up we see the first of many Diary Room sessions tonight where Shelly shows how completely delusional she truly is. In this particular snippet, she drums up some tears (DRINK!) and lets us in on her intense anger at all the "betrayal and lies" going on.
In order to get to the bottom of all the nastiness going on, Shelly decides to call out Brendon and Rachel in front of Kalia, Porsche, Jeff, and Jordan. This sounds like a good plan in theory, but it is slightly flawed by the mere fact that Shelly is actually the annoying epicenter of most of the duplicity going on in the house. Brenchel learned some things last season when they attended my "How To Turn Around a Public Accusation" seminar, and they end up making Shelly look both confused and foolish throughout this entire interaction.
She ends up going into the backyard to cool off the best way she knows how – by spewing sanctimonious B.S. like:
"I have been loyal to a fault in this game."
"I have done everything straight-forward."
"I am done playing a game with people like that. It's embarrassing."
"I hate people that lie."
It ends with her in tears (real tears, not "Rachel tears" – DRINK!), which has me 100% convinced that Shelly is psychologically damaged beyond repair. The false sense of self-righteousness exhibited by her (and, more to the point, the fact that I feel she truly believes what she is saying) makes Rachel seem like a beacon of sanity by comparison.
The next day, the houseguests draw names for the veto competition. Shelly is fired up and ready for revenge!
SHELLY: Mama always gave me advice…if you want something done right, do it yourself. Except for winning stuff. Leave that to the vets.
Dani draws Jordan, Shelly draws Kalia, Adam draws Jeff, and Daniele's "Plan B" is well underway as Brendon and Rachel are left sitting on the couches. To further isolate them, Dani chooses Porsche to host the competition…again. Porsche is becoming the "Julie Chen" of Wednesday night episodes since she really does nothing in the house other than host things.
Before the veto competition starts, America gets the chance to vote for what food items they would like to give the Have-Nots for next week. I encourage all of you to contribute. It's easy! Just text your selection to 81818. Here's the options, in case you missed it:
Text 1 for "Beets and Bologna"
Text 2 for "Dates and Durian"
Text 3 for "Hard Boiled Eggs and Jalapeños"
Text 4 for "Keith and Kalia"
The veto competition is a large game of cornhole. They could have just called it "bag toss", but then that would've defeated CBS's entire purpose for even having this game in the first place, which was to extract Diary Room soundbytes with sexual innuendo in them. It takes all of ten seconds after announcing the competition before we hear that "Jeff is really good at cornhole". Dumbledore is finally vindicated as we continue on with a shot of Jeff lovingly slapping Adam's ass and Jordan telling us about Jeff's affection for boy bands.
This is the standard "prize competition" that Big Brother does every season where each player that gets knocked out grabs a prize, and the next people knocked out can steal it away if they choose. Shelly, full of inspiration and determination from her "mama's" quote, completely misses the ENORMOUS target altogether and is knocked out first round. Her prize is the power of veto. Round two knocks out Jordan who receives 24 hours of solitary confinement and a phone call from home. Despite Jordan wanting nothing more than to talk to her family, she gives this to Shelly in exchange for the veto. Shelly cries (DRINK!), and Jeff says that he's not surprised because Jordan always wants to make other people happy. In this case, she made eight other people happy for a full 24-hours by locking Shelly away.
Kalia is knocked out in round three, and she gets a Caribbean vacation. Brendon and Rachel sit on the sidelines (not fully understanding that they aren't competing anyway, so it doesn't matter what Kalia does) and express their disappointment at her keeping the trip because it could've been their honeymoon vacation. Later on Kalia tells them that she only got so excited because she thought it said "Caribbean chicken" and not "Caribbean vacation", so she just gives the trip to Brenchel anyway. At this point everyone playing wants Adam to win the veto and use it, so Dani throws the next round and gets a veto ticket, then Jeff throws the next round and gets $5,000. Adam "wins", trades his prize (the "HUMILITARD") to Jordan for the Bacon Power of Veto, and then (no surprise) screams really loudly for a while.
After the competition, Brendon and Rachel scamper into the storage room to sulk about being backdoored. Rachel, never able to fully actualize that she is not in a perpetual state of power in the house, keeps telling Brendon that she is going to choose to go up as a replacement instead of him. Brendon just continues his lifelong exercise in patience as he fruitlessly tries to make Rachel understand that it's not their decision.
Meanwhile, Jordan gets called into the Diary Room to get her "Humilitard". Big Brother called this "the most humiliating unitard to date". I think, however, that it's "the most appropriate unitard to date". Adam says the best part is watching the propeller on the cap spin around when Jordan walks. Brendon could give you the full "rocket science" description about how air circulates through her empty head, under the hat, and up through the propeller blades, but that's all too much for my small brain and small feet to comprehend.
Up in the HoH room, Dani and Kalia celebrate the post-veto turn of events:
DANIELE: We are totally 100% golden.
KALIA: Yay!
DANIELE: I feel so accomplished.
KALIA: Me too.
DANIELE: But you didn't do anything.
KALIA: What are you talking about? I just ate an entire frozen pizza all by myself!
DANIELE: Ummmm…I was kind of talking about how we're going to get Brendon out this week.
KALIA: Oh. Yeah. I guess that's pretty neat, too.
Back downstairs, Shelly locks into her solitary confinement room, complete with padded white walls. It looks like Jordan's "idiot unitard" wasn't the only spot-on appropriate punishment. Shelly says that "nobody wants to be locked in solitary confinement", but I disagree. Because after sitting through this season thus far, I oftentimes wish I was locked up. Shelly's punishment carries over to her family back home as they are forced to talk to her for ten minutes while she sobs incessantly (DRINK!). In all seriousness, it's very nice to see that Shelly gets to re-connect with her son and her granddaughter for a bit. [What's that?…Wait, WHO are those people???…No?!…Hold on – how old is she?…Okay, nevermind – let's just move on…]
Finally, it's time for this week's veto ceremony. After spending 52-minutes hearing about how Brendon is getting backdoored this week, Daniele spews some phony Diary Room segment contemplating how difficult it is to decide who she should put up as a replacement nominee. Somehow Adam manages to not scream like an attention-starved fool during his veto speech, but he does make a point of justifying using the veto on himself by saying that he "worked really hard to win the competition". Yeah, Adam – great work standing in place and throwing a total of five beanbags, three of which you didn't even need to toss since everyone else was forfeiting and trying to get you to win. He'll go down as one of the greats, for sure.
Dani needs to choose a replacement nominee, but not before unleashing another TWIST on the house! It's actually just a metaphor about zombies, but that doesn't stop Porsche and Jordan from darting out of their chairs and locking themselves in the storage room for safety (just in case). Brendon gets put up, and Shelly says that Brenchel will promise their firstborn child to whoever will vote to keep Brendon in the house. I think they'd have a better chance if they instead promised to sterilize themselves so that there never was a firstborn child. Brendon would definitely have my vote then.
(DRINK!)

For more of Matt Hoffman's ramblings follow him on Twitter @HeadOfHoffhold and stop by www.TheGremlinCave.com. Also, be sure to check out Matt's video recaps of the Big Brother season on www.RTVZone.com (@RTVZone).