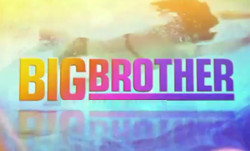 Big Brother is back tonight for another live eviction when either Adam or Dominic will be sent home. Even better, all signs point to an endurance competition tonight which means you'll only be able to watch the HoH competition in full online through the Live Feeds (get your Free Trial).
The HGs went on lockdown yesterday afternoon, right before the huge house fight broke out, which gives them 26+ hours to complete construction. With Daniele's survival on the line she'll be fighting for dear life and from what we saw in season 8, she's going to last for hours. Then there are the Veterans who know if Daniele gets power they'll be evicted. These endurance competitions have lasted over eight hours before and I think this one could do it again. This could be the most critical competition of the season.
Click here to start your Free 3-Day Trial of Big Brother Live Feeds!
I'll be here posting all the results live during the East coast broadcast and any endurance results so keep checking back for the latest Big Brother 13 spoilers.
Update: While the HGs wait on lockdown in the HoH room, Brendon managed to go full frontal nudity in the shower. Just what I didn't want to see, but maybe you do. NSFW!!
While we wait for tonight's big results, be sure to check out BB12's Matt Hoffman's recap of last night's Big Brother episode 9. Then grab your BB Live Feed Free Trial so you can join other fans today at 6PM ET for the live Happy Hour show with BB9's Chelsia Hart available only on SuperPass. GFQ will also be airing their live show, Big Brother Rewind, at 7PM at GFQlive.tv which is free and open with no SuperPass required.
Speaking of free, do you have our Big Brother app? Available for iOS and Android.
Share your thoughts and tell us why you want to see either Dominic or Adam go home by voting in our weekly eviction poll too. Don't forget to join us tonight in the Big Brother Chat Room during the live eviction show at 9PM ET!
Be sure to sign-up for the free Big Brother email updates, visit the Big Brother Forum, follow us on Twitter, join us on Facebook, and get our Mobile Apps.