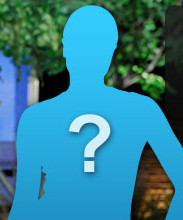 The Saboteur struck again today in the
Big Brother 12
house when he (or she) sent a brand new message to the other HGs. Appearing only by video , same as premiere night, the Saboteur had a warning for them:
Two of the BB12 Houseguests had an alliance coming in to the game.
You can dial back your Big Brother live feeds Flashback to just before 2PM BBT to watch the HGs react to this mysterious news. Several of the HGs were quick to point out that the twist of pre-existing alliances had been done in many past seasons which made it seemingly suspicious to repeat again.
Could the Saboteur's message be a false alarm intended only to raise paranoia and lower trust amongst early alliances? I'd think that'd be more likely than anything, but if two players did have a relationship before this season then who do you think it might be? Let's hear some good guesses.
Stop wondering what's happening in the Big Brother house and start watching! Get the Big Brother Live Feeds Free Trial and see what the HGs are up to now.