The Big Brother 12 premiere date is just about four weeks away and already we've got some pretty great news about the new season. Here's what we know: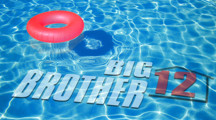 According to Kassting Inc., all finalists for BB12 have been notified so if you were still waiting by the phone don't get discouraged because there's always next season. Speaking of, we don't believe the rumors of this being the final season. Big Brother continues to win its timeslots which makes CBS happy and is a good sign for us fans. So yeah, it'll be back.
CBS has announced the Big Brother 12 start date is set for Thursday, July 8th at 8PM. From there the show schedule will be Sundays, Wednesdays, and Thursdays all at 8PM ET. This is a change from the usual Su/Tu/Th line-up which shifted between 8PM and 9PM.
You night-owls will be pleased to learn that Big Brother After Dark is set to return to Showtime's SHO2. Apparently BB is quadrupling SHO2's ratings during those 12AM – 3AM hours making this decision a no-brainer. Too bad that's way too late for this East-Coaster. Good thing we'll always have the 24/7 Live Feeds!
CBS has released just two commercials so far for the summer season. There aren't too many Big Brother spoilers to speak of, but there was mention of "new twists" so those of you hoping for a normal season can start being disappointed.
Perhaps most important of all, Big Brother Network is now on Facebook. So whether it's Liking, Loving, Friend'ing, Fan'ing, or whatever the whipper-snappers call it these days, be sure to check us out and join in the fun there too.
If all that wasn't enough, you can even stay up with BB12 on your Android thanks to a new app from our friends at AimX. (click here from your Android)
With the new season just around the corner, what are you most excited about?
Stay ahead of Big Brother 12 with the latest news and updates! Sign-up for the free Big Brother email updates, register for the Big Brother Forum, follow us on Twitter, and grab the free Big Brother Toolbar. Get ready for a great BB season!