I spoke to Lane today and got his views on winning second place in Big Brother and where he'd like to see things go with Britney.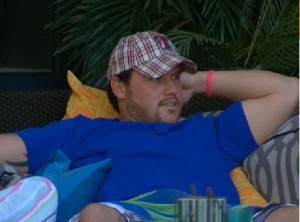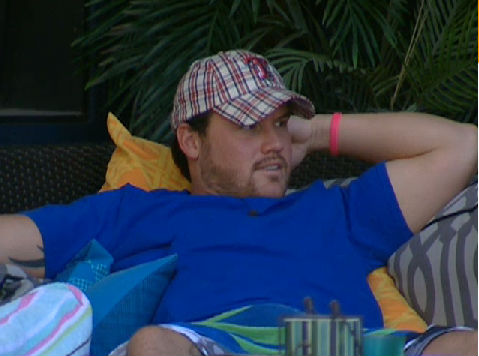 Ashli Rae:  How do you feel winning the $50,000?
Lane Elenburg:  I guess as good as you can winning 50,000 but losing 500. If I was going to lose 500, I'm glad I lost it to Hayden cause he's a great guy and he deserved it.
AR:  Do you wish something could work out between you and Britney and do you think you two will stay in touch?
LE:   We'll definitely see what happens, I can't promise anything. She is a wonderful woman. I enjoy talking to her so I know we'll keep in touch after this.
AR:   Who was the easiest person to live with and on the flipside, the hardest?
LE:   It would probably be Howie the duck. No Enzo wasn't too bad and Hayden was really easy but he was stressed too much. The hardest person would be Brenchel. Brendon and Rachel.
AR:  Seeing that Rachel and Brendon based a lot on comps, were you surprised when they gave you their votes?
LE:   Definitely I was surprised. I would have thought Hayden would have won that in a landslide because Rachel and Brendon were kind of his side alliance. I didn't get to know them very well so I did not expect them to vote at all towards my way.
AR:  Do you wish you had now told Enzo you would have brought him to the final 2?
LE:   I could say yes but at that point Hayden won all those competitions and I knew Enzo was going to vote for the guy who really deserved it and he's going to go off competitions and you have to give it to Hayden at that point because he won a lot of competitions.
AR:  Looking back do you think you gave too many non answers to the questions asked of you by the jury?
LE:  You seen that right? I kind of went around a lot of the answers and a lot of the answers I didn't really understand anyways. I did go around some of them but I don't think that was the deciding factor in my second place win.
AR:   Did you hear about Brit's house?
LE:   I did hear about that last night and that is horrible. I feel for her but then again, she's a strong strong girl and Britney's going to get through it.
AR:  Did you get to meet Nick?
LE:  I met a picture and I think if we did meet in person he might bring a nine iron and use it on my face. I don't think I'm too eager to meet him right now.
AR:  Did you agree with Annie's statement that Enzo was running everything and manipulating everyone in the house?
LE:  I don't see Enzo running everything. He made up the brigade, he did do that but I just don't see someone calling themselves meow meow being president.
AR:  Did you hear that Matt stated in the jury house he started the brigade?
LE:   I heard that (laughs) I think if you talk to Enzo, he's really upset about that. It was definitely Enzo, he formed it. It was crazy meow meow.
AR:   What are your plans now, where do you go from here?
LE:  I go wherever it takes me. I want to stay in this as long as I can, see what I can do with it, the publicity and everything. If nothing comes out of it I still have horses back at home to keep me company.
Be sure to check back tomorrow and see what all Hayden had to say about his winning Big Brother 12.