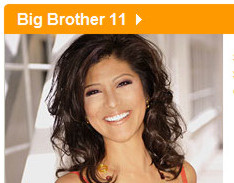 Tonight on Big Brother 11 we'll have our third live eviction for the BB11 season as either Casey or, once again, Jordan will be evicted. Jessie's second week as Head of Household has been a frustrating one for me as I've watched another new favorite get flushed while the Rat hangs on to the lid.
Tonight's eviction will be followed by a new HoH competition and there's been rumblings that it could be an endurance competition. I'm not certain on the idea since the HGs received giant golf toys but the special shoes seem interesting and make it a possibility. If it's true you'll want to be ready with your live feeds and checking in here all night as I'll be up until the bitter end as always.
Now's your chance to vote for who you would want to evict if you were a HG this season. Cast your vote in the poll below and then leave your comments to tell us why you want to see either Casey or Jordan go home. Don't forget to join us tonight in the Chat Room during the live eviction show at 8PM EST.
Meanwhile, get your Big Brother 11 live feeds ready so you can watch the house react uncensored to who is evicted and who becomes the new Head of Household. If you don't have the live feeds yet you can still get the $13/month discount rate. That along with your monthly $10 in free mp3s with your subscription and you're getting a really good deal. Try it for free. Keep it for fun!
Be sure to sign-up for the free Big Brother email updates, register for the Big Brother Forum, follow us on Twitter, and grab the free Big Brother Toolbar.