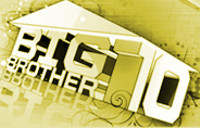 Tonight we learn who walks away with the half million dollar prize and who is Memphis! Just kidding, but I hope not. Either way I'll be satisfied and am excited to see who the jury crowns as the winner of Big Brother 10. I'll be recapping it all live right here. Let's go!
The jury round table is interesting but not the least surprising. Renny, Keesha, and Libra are squarely in the Dan camp while Jerry, April, and Ollie are pro-Memphis. Michelle still seems to be the swing vote.
Big Brother 10 Final Jury Vote: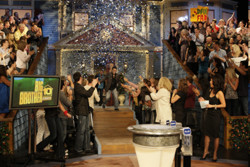 Libra: Dan
April: Dan
Michelle: Dan
Ollie: Dan

It's official, Dan has won BB10

Renny: Dan
Keesha: Dan
Jerry: Dan
The winner of Big Brother 10 is Dan!! Congrats to Dan on his 7-0 sweep!
America's Vote $25,000 prize goes to Keesha!
Last chance to win a "TAKEN" BB10 shirt just like Dan's!
Thanks to everyone who stopped by Big Brother Network. It was exciting and fun to share the season with you and I'll look forward to seeing you all again for Big Brother 11 however soon that may be!