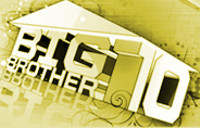 Today is the day. We've finally arrived at the end of Big Brother 10 and I couldn't be more excited. It's been many seasons since I've really liked both players that made it to the end (BB9's Ryan, you were cool, but Adam not so much). Big relief!
Dan and Memphis will face off in front of an angry jury as we'll watch them get punched with tough questions in their pursuit for four votes. Once they get past the questions we'll get to see the former HGs gather on stage to present their decision. I'm expecting this to be a very close vote but am really hoping things lean towards Dan as I predicted a 4-3 win over Memphis.
Who do you think should win and why? Check back tonight during the East coast broadcast when I'll be recapping the results live, here on Big Brother Network!
Don't miss your chance to win a "TAKEN" BB10 shirt just like Dan's!
Watch the Renegades live and uncensored in the final days – Free Trial
Get Big Brother 10 spoilers with the free Big Brother updates. Click here to sign-up for the free updates and never miss a thing.