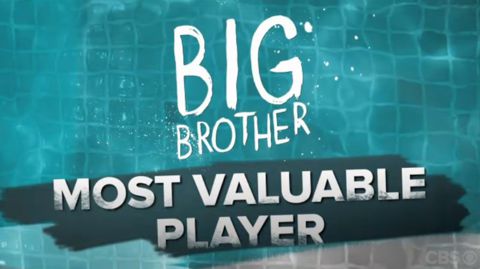 In a move likely designed to accommodate America's general desire to see one HG removed from the game, Big Brother 15 has switched up the BBMVP twist this week to allow viewers to vote directly for the 3rd nominee. In the past three weeks the audience has voted in the HG who would then get to make that choice, but this time around they'll be sidestepping Elissa and going straight for the nom.
Be sure to keep in mind that this week you are voting for who should be nominated and NOT who would get the MVP power. This week the viewers are the MVP.
Julie Chen announced to the HGs during last night's live eviction show that when it comes to the BBMVP they should "expect the unexpected" this week, but stopped short of explaining the change. Sure enough that comment caused plenty of confusion and concern in the house.
Judd is very worried that this mysterious twist will flubb his week as the new Head of Household, but others are pressing on as usual. Amanda is already planning and plotting just how she wants Elissa to nominate with her anticipated powers.
I wasn't sure if they'd keep this change secret from the HGs, but at the very least production has let them know something is up. I wouldn't be surprised if they revealed that America did the actual nominating this week. Otherwise HGs are going to think Elissa did it after three straight weeks of having the power and it could damage her game if no one believes her when she denies it.
Once you're ready to cast your 10 votes then head over to CBS.com and vote. Keep in mind that Judd's latest plan is to nominate Kaitlin and GinaMarie which makes Aaryn the perfect choice for voting, but you're free to pick whoever you want as the third nominee. Voting ends today (Friday) at 5:59PM PT.
Other rules to keep in mind: Judd, as the HoH, can not be the third nominee. The HGs Judd nominates can not become the third nominee. Big Brother will go down the list of results to find the highest voted HG who is not HoH or already nominated to select the MVP nominee this week.
Update: So I'm wondering what if America's nominee gets the Veto on Saturday, saves herself on Monday, but CBS doesn't show that until Wednesday night? How will there be time for America to vote a renom? There likely wouldn't be time for that, so who does the renom? Readers on Twitter suggest CBS would just pick the next in line from the results. And yes, that appears to be the case according to CBS's online rules for the voting.