Last night wrapped up an extremely heated week inside the Big Brother 19 house and those fights raised a lot of concerns for fans. This was also the week we got disappointing news that it could be while before we see another season of BB Over The Top. Seemed like the perfect opportunity in our weekly interview with the show's top brass to discuss.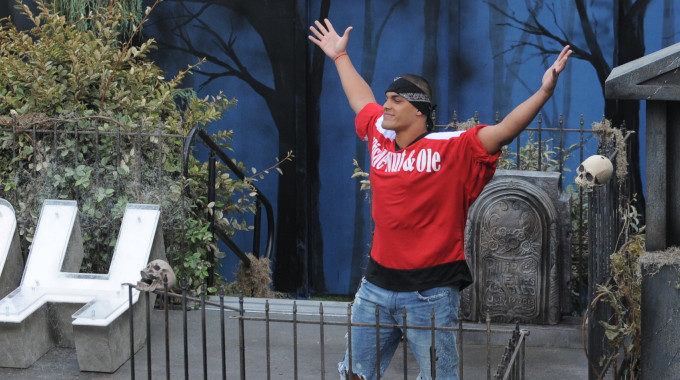 We asked Big Brother Executive Producer Allison Grodner about "crossing that line," whether we'd get the Pressure Cooker back, and what's her ideal scenario for the return of BBOTT.
Big Brother Network: Houseguests had several very heated confrontations this week, including a second face to face between Josh and Mark. With the Houseguests' well-being and safety in mind, how does your team decide where and when to draw the line for what behavior to stop? Is there a limit to verbal attacks or only physical fights?
Allison Grodner: The safety of our houseguests is our primary concern. We are watching the houseguests 24/7 with the ability to intervene at any time. The houseguests know the rules regarding violence and when they come too close to crossing the line we will step in.
This season started off with a series of endurance and extended HoH competitions, a huge plus for Live Feed viewers. We love it. Could this season finally be the one to bring the return of the elusive Pressure Cooker Endurance Comp?
Grodner: Lol. That was a fun one! Endurance competitions are a staple of Big Brother and we are always looking for new twists to old classics. Schedule changes over the years have prevented us from doing a competition that lasts 14 hours like the Pressure Cooker but you never know…
CBS Interactive announced there were currently no plans for a BBOTT Season 2 this fall, but didn't rule out another season at some point. Do you think we could see still a BBOTT2 in 2018? When do you think would be the ideal time of year if it were entirely up to your team?
Grodner: We enjoyed breaking new ground in the digital space with BBOTT and would welcome an opportunity to do it all again. I think it would be ideal to have a breather between the broadcast and the digital season. Not just for the crew but for the audience.
Thank you!
So Grodner kind of danced around the verbal attacks question and went with the physical altercation scenarios. We know HGs were eventually told to lay off during those fights on Monday, but was the line only crossed once they had enough footage for the show?
As for the long dream of another Pressure Cooker, well it sounds like that probably won't ever happen again. When they've got to get quickly rolling on building up the Friday's competition that's not a surprise. Maybe we'll get it with the eventual, hopeful return of that other little gem, BBOTT2.
What's your take on this past week of Big Brother 19? Share your thoughts below!