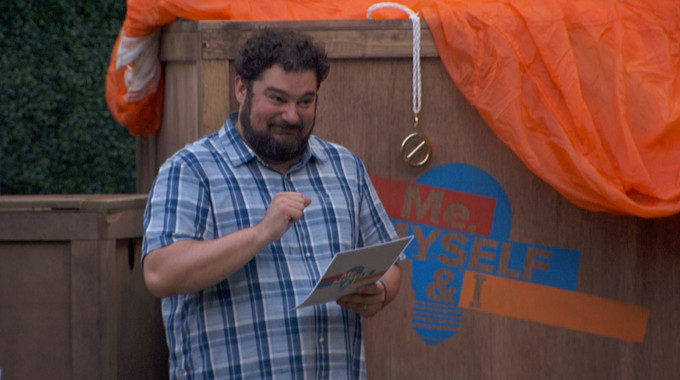 It was another whirlwind week for Big Brother 19 with Paul continuing his domination of the house along with a fantastic guest host in Bobby Moynihan. Then to top it all off Julie Chen announced fantastic news: Celebrity Big Brother. Amazing! We're thrilled and had to find out more, but it sounds like we've got some waiting to do on that.
Read what Big Brother Executive Producer Allison Grodner had to say on all the action this past week and what we can look forward to with "BB Celebrity" this winter.
Big Brother Network: A new Big Brother series! Celebrity Big Brother sounds fantastic and we're very excited. How will Jury be handled or will the public be voting for the winner of CBB? And will that winner be playing for charity?
Allison Grodner: Whoa! We just announced that this is happening and we still have a crazy BB summer to finish. We are very excited to dive in and figure out the creative details as soon as BB19 crowns a winner.
Bobby Moynihan was a fantastic surprise guest for the Houseguests (and the fans out here), especially since he's also a big fan of the show. How hard was it for Bobby to hold back and not reveal anything since he's a fan?
Grodner: We loved having Bobby in the house and he genuinely had a great time with the houseguests. It is always best when the special celebrity guests who visit are also fans of the show. It seemed like he couldn't stop smiling and I thought his diary room interview was one of the highlights. He played by the rules in the house and we would welcome him back anytime as a visitor or a houseguest.
In a preseason interview you described bringing back Paul as "one returner shouldn't skew things too much for people that don't appreciate that." Now that we're down to F5 and have seen how much of the season has gone how would you respond to that same topic of a returning player and the impact on this season?
Grodner: I would say that what happened this season is unique. We would never have predicted that one returning player would be able to control almost every one of his housemates and avoid eviction for an entire summer. These people knew who Paul was and that he made it to finals last year yet they still chose to keep him, not put him on the block, and trust him 100%. Every season is different and I highly doubt we will ever see this happen again.
Thank you!
Okay, so no more early details on Celebrity Big Brother, but we did get lots of info last night and they're obviously going to wait until BB19 is over before shifting the spotlight. Speaking of CBB, does it sound like there could be an opening for Bobby in there??
As for Paul's impact on the season, well Paul's takeover of the season, at least Grodner admits it was more than they expected. Hopefully that's something her team considers when the inevitable discussion comes up again for more returning players on Big Brother.