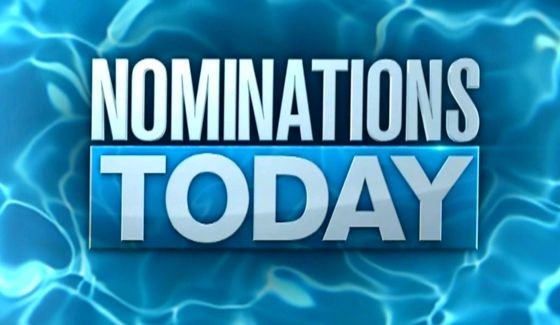 Nominations are in for Week 11 with the latest Big Brother 19 spoilers from the Feeds as the final five Houseguests gather for the next stage in Paul's plan to reach the end and win it all this time around.
After Alex won the HoH comp during the Double Eviction her departure was delayed, but unless she wins her way out this season it seems like it's still likely an inevitable outcome. Today was the latest step in that direction.
Big Brother 19 Week 11 Nominations:
Josh nominated: Alex & Kevin
Feeds returned to a very tearful Alex. She was crying a lot and told Josh he had betrayed the person who still trusted him. Josh tried to calm her. He asked her to not talk game with anyone else and then asked if she trusted him. Hmm. After Alex left then Josh started crying while Christmas and Paul comforted him. Josh says he feels like a bad person for his game moves.
Josh has said he wanted to be upfront with Alex about her being the target, but I guess he didn't wait until after the Veto like he discussed. Instead he must have told her at the meeting that she was his target which set off her tears. Update: Nope. Alex told Paul she can cry on cue. All those tears were fake so Josh probably didn't tell Alex she was the main target and she was just messing with his emotions.
Kevin is the pawn here but there's always danger, especially when your own survival depends on a strong competitor not pulling off another clutch win like she's done before. Then again, if Kevin wants to make sure he's safe this week then maybe he should win something. That's Paul's preferred plan so if Alex goes out on Saturday then we just might see a group effort to give Kevin his first win.
Veto comp is coming up on Saturday and we'll be watching for the results to share as soon the spoilers arrive. Who do you want to win the PoV?
Download our Big Brother App, join us on Facebook & Twitter, and get our Email Updates for more!
Grab your Live Feeds Free Trial to watch the next week for free then keep it for $5.99/month. That's only 20 cents a day for 24/7 access to Feeds content and we're down to the last month.