Many fans had hoped that CBS would move Big Brother After Dark back to SHO2 after it's trip to TVGN last summer. That's not going to happen. At least not this year.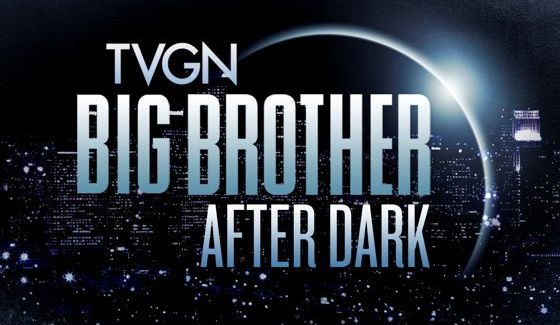 "After Dark" will be back on TVGN starting this Thursday night following the conclusion of the second episode of Big Brother 16. I'm sure that will disappoint those who had enjoyed a truly uncensored view in to the house each night on SHO2. Following the announcement of its move to TVGN last year I was assured the experience and censoring would be the same. Obviously that was not accurate and viewers were instead treated to extremely heavy-handed censorship.
So what can viewers expect this year? Pretty much the same thing. Though it's worth nothing the censorship was improved to a core list by the end of the last season of Big Brother, but it's still going to happen and will definitely impact the fun-factor.
In light of its notable censorship TVGN released the following commercial to poke fun which I'd consider kinda NSFW even if those words are partially bleeped.
So what are your options? If you truly want a "bleep" free Big Brother 16 experience then you'll need to get the Live Feeds. There's no one sitting on a button to block the HG conversations and you'll have the benefit of multiple camera options and even a DVR feature for the entire season. Want to go back and listen to a conversation from six weeks ago on a specific day, hour, minute, and even pick which camera? Yep, you can do that with the Live Feeds.
Personally, the only time I use BBAD is when we're watching for the conclusion of a comp and looking to see if After Dark turns on first. That happens once or twice a season. It's a great alternative to the Feeds if you'd rather not purchase a subscription. Otherwise it's just not practical.
First episode this season will premiere on Friday at 1AM ET/PT. The advertisements may indicated Thursday June 26 as the start of BBAD, but it won't be until after the second episode of the season, not the first.
But for those dedicated After Dark viewers, episodes will air 11:00 PM-2:00 AM, live ET on Monday and Tuesday; 12:00 AM-2:00 AM, live ET on Wednesday, Friday, Saturday, and Sunday; and 1:00 AM-3:00 AM, live ET on Thursday. Take note of the back and forth start times.