Here we are Day 97 in the Big Brother House – and just over 36 hours until the winner of Big Brother 17 is crowned. It's been quite the ride this summer, since Day 1 – these HG's have been playing hard.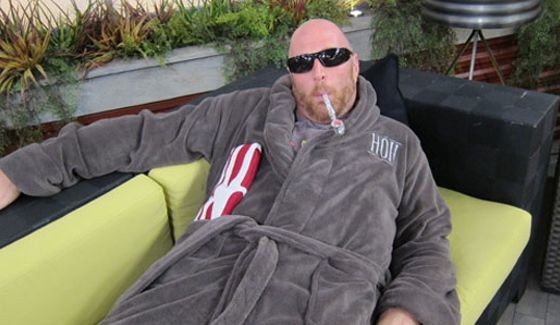 We've seen showmances, bromances, nerdmances, and lots of tears & laughs along the way. The cold winter months will come quickly, and then we will start getting psyched up for Big Brother 18 (calling it now, it will be All-Stars), BUT FIRST – let me give out the final Bacon/Tofu Rankings.
I will post my preseason impressions of the first 9 players eliminated, followed by my final analysis. For your reading pleasure – I give you the BB17 Tofu recipients.
Jace Agolli – Preseason ranking: 1 strip of Tofu – if you mix Hayden (BB16) with a frat boy, you get Jace. I am not sure which side will take over in the house… the chill California guy, or the cocky dbag that will for sure get on everyone's nerves. I see him finishing somewhere in the middle, first or second juror.
Well, my initial assessment was pretty spot on, but unfortunately for Jace, we got the cocky dbag who indeed did get on everyone's nerves early with his Bromance with Austin and this lead him to be the first boot. Sadly he will be most remembered for his verbal beatdown of Steve while campaigning for his vote. Final Ranking – 5 strips of Tofu
Da'Vonne Rogers – Preseason ranking: 2 strips of Tofu – She is coming into the house with all the confidence in the world, not nervous about anything. Signs that she will probably be the quiet one that stumbles her way into jury. Although Da'Vonne could get lucky and recognize Vanessa. If so she can rope Vanessa in, and hitch onto her wagon to get her much further.
Ok, I was off a little bit here, Da'Vonne was anything but quiet as she was never shy to tell people how she felt. She made 1 close ally, but in that house early on, you need to make more friends than enemies. She did win the Last Laugh power to nullify 3 votes, but that was not enough to prevent her from going home 2nd. Final Ranking – 4 strips of Tofu
Jeff Weldon – no preseason ranking. As part of the first "BB Takeover" twist – Jeff came into the game after appearing on The Amazing Race where he finished in the middle of the pack. His pre-existing friendship with Jackie & his constant chattering made him an early target. When Vanessa was looking for an excuse not to nominate Audrey despite the rest of the house wanting her gone, Jeff was the easy replacement & almost rallied the troops and made the closest vote of the season going home 7-4. If only he knew Big Brother better going into the house, he may have been able to chill a little more early. Final Ranking – 4 strips of Tofu.
Audrey Middleton – Preseason ranking: 3 strips of Bacon – Ok everyone knows by now Audrey's backstory – and the timing of the transformation of Bruce to Caitlyn will help reel in some new viewers, which is OK by me. Anything to help keep this show's ratings up is fine by me. But all of that aside, she is a fan, who knows the game, and does not seem shy so she will be able to bond with everyone. I do not see her winning, but final 6 for sure.
Audrey came in with the most pre-season chatter & after the initial shock wore off, we were then able to witness a strong personality who loved to stir the pot. Like clockwork, the first few weeks after the Veto meetings, with herself safe, she would then go and start trouble in the house. This would put the target on her going into the following week. It's just a shame when she finally tried to expose everyone – her word was no longer good. So many of her fellow HGs that went home after her were thinking "Audrey was right!" Her hiding in the DR enraged the rest of the HGs (as well as live feeders) before the week 4 Veto meeting. Audrey was a brave woman to put herself out there, but when it came to her game, she shot herself in the foot one too many times. Final ranking – 3 strips of Tofu
Jason Roy – Preseason ranking: 1 strip Tofu – Jason will have to figure out how to stay out of his own way to get far. He wants to get rid of the strong guys early which will put a big target on himself. I like that he is willing to go after people, but you have to do it the smart way. If he can keep his emotions in check, and align with the strong female players he'll be in jury. That's too many ifs for me however. I see him out right before jury
By far the cattiest HG of BB17. Jason was constantly talking smack in front of & behind everyone's back. While he seemed to get along with everyone on a social level, he just could not get any game going with anyone except Da'Vonne. After she left, he still sat outside judging (hysterically) the rest of them, but that does not win you Big Brother. Final Ranking – 3 strips of Tofu.