It's day 91 in the Big Brother House – and we are left with the Final 4 of Steve, Johnny Mac, Liz, and Vanessa. This week – I will not give anyone a Tofurkey since it takes some good gameplay and a little bit of luck to last this long in the game.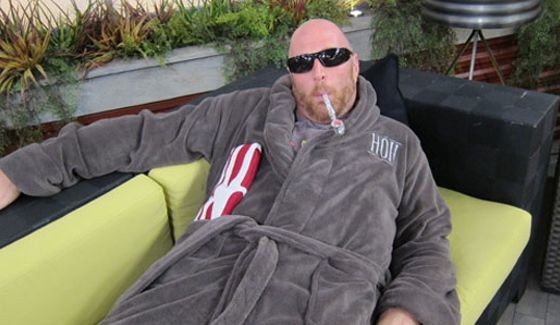 Also instead of basing this weeks rankings on just their actions the past week in the house, I will rank them on how they got to Final 4 with BACON only!
Vanessa Rousso – 5 strips of Bacon – 4 HoH & 3 POV wins – Vanessa has been in the middle of everything gamewise all season. When she was not making the decision as the HoH, she was up in the HoH room trying to get the current HoH do what she wanted. And ya know what – it worked… a lot! Sure there were people on to her, but if you spoke out against her, then you usually found yourself talking to Julie.
There were 40 people nominated before BoB or POV was played this season, and Vanessa was only nominated once – and that was this shortened week. She was also a renom only once and was on the ropes, but with a little bit of strategy & a little bit of luck (James flipping) – she has not even had 1 vote to evict against her all season. In case you did not hear already – she won the most important POV this week and will be the one who decides who gets to go to the Final 3 with her & Steve. If she gets to Final 2, will she get the votes? Depends on how bitter these jurors are – but if she does, she should walk home with the 500K.
Steve Moses – 4 strips of Bacon – 3 HoH & 2 POV wins – Steve came into the BB House as one of the biggest fans & he has been wanting to get on this show for years. His social awkwardness was funny to watch at times, and painful to watch at other times. He was a sure goner week 1 until he pulled out the Veto win. He also saved himself from eviction week 7 when he won POV again. Steve then won 3 of the next 8 HoH's including 2 of the last 3 to get himself to the Final 3. He survived the final nomination chairs twice – once vs Johnny Mac & then dodged the biggest bullet by having Vanessa "scumbag" Austin on "live" TV.
Steve may not have formed the Scamper Squad – but he named it. Very reminiscent of BB14 winner Ian Terry & the Quack Pack. Most of the people it the jury house may not be fans of Steve's game, but they like him as a person, so if he makes it to F2, he should earn some votes for that. Will it be enough votes? That will depend on who he is sitting next to.
Liz Nolan – 3 strips of Bacon – 2.5 HoH & 1 POV win – the first few weeks Liz was only in the house part time as the Twin Twist had her and Julia switching out every couple of days. She was doing a pretty good job of covering that up and even started a Showmance with Austin (after her first showmance partner Jace was evicted week 1).
Once people caught on to the Twin thingy, her alliance saw this as an opportunity to "weaponize" them and keep her safe until Julia could come in full time & add a number to their side. She was only nominated twice – once with James week 5 but won the Battle of the Block basically by herself as James was trying to throw it. She did not realize at the time, but the plan was to back door Austin that week.