For the second straight week, a fan favorite got sent packing out of the Big Brother house. This time it was the competition beast 42 year old Donny Thompson. There was some last minute scrambling and we are finally seeing cracks in the Detonators. But once again, the person that Derrick wanted gone was the one evicted by another unanimous vote.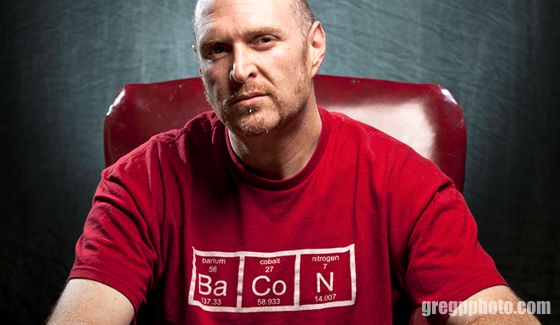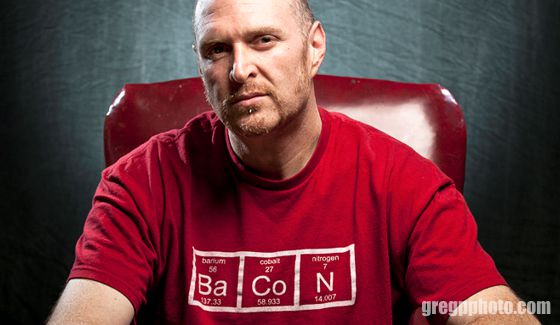 For weeks the Houseguests have been wondering when an endurance challenge would happen, and they finally got it. It was the famous slip & slide challenge, this year with a snowman theme. This is one of my favorite ones to watch because people wipe out all the time. If you remember back to my season, I took a pretty nasty spill, and I even said at the time, I cannot wait to watch and rewind over and over.
During the challenge Nicole & Derrick both had pretty rewind-worthy falls. But, at the end of the day (or in this case the end of the challenge) Beast Mode Cowboy Caleb won his 3rd HoH of the season. Yeah, all hope of a HUGE shakeup this week is just about gone as Caleb has been the lapdog of Frankie & Derrick all season. They have been able to manipulate him so well, to the point where all of their decisions have been passed off as his decisions.
All signs point to Caleb nominating Nicole, but who Caleb will put next to her is up in the air, a little. The obvious choice would be Victoria since she is the only other non-Bomb Squad member left in the house. But Caleb and Christine have never been super close, and his paranoia may get him thinking that Christine could save Nicole if she wins the Veto.
Frankie & Derrick, I am sure, would be fine with Christine going up as well, because she has been dragged along by them all year – controlling her HoH last time to get her to flip on Nicole. The only wrinkle to this plan will be Nicole winning the Veto – and forcing Caleb to put up a re-nom.
Again, Victoria would be the obvious choice, but depending on who gets in his ear and can twist Caleb's brain the most – there is a chance for an epic backdoor. Remember just a few weeks ago Frankie was blamed for lying to Caleb about the whole Amber thing – leading Beast Mode to go after his crush and vote her out. So perhaps that little bit of doubt could grow into something bigger.
If not, Nicole will make her second exit of the season, but she will quickly be followed by someone else in the 2nd Double Eviction next week. That will be must see TV as the alliance will have to make a quick decision on what to do and not have time to think things through. The ripple effects of whatever happens in the Double Eviction will (hopefully) be the catalyst for the bloodbath I keep talking about each week.
Derrick has been awesome at thinking on his toes and making good decisions for his game – but in the DE things go so fast, and with everyone now becoming targets – no one is safe. Will they use that to finally get rid of Victoria? Everyone has been saying they would be devastated if they went home before Vic, yet they have been keeping her around as an insurance policy – and guarantee they would win 500K if they are sitting next to her at the F2.
Lastly – Julie announced this is the last week of Have-Nots, but since we just had an endurance comp that will take up part of the Sunday show – we have gone the whole season without a Have/Have Not challenge which sucks! I always love those challenges as they are usually very silly & sloppy, and make for entertaining TV. This season could use it, as a one sided steamroll by a powerful alliance has made it very predictable each week. But, at the end of the day – predictable Big Brother is better than no Big Brother. From outside the Big Brother house, I am Adam Poch – good night!
Follow Adam Poch on:
Beamly – http://beamly.com/users/uue7c0e8f8-0152-4bfd-b1e4-1a35c1621aec
Twitter – https://twitter.com/HeavyMetalTeddy