Big Brother found a standout Houseguest this past season with Zach Rance who added a lot of entertainment factor to the BB16 summer. Now in a new interview Zach is revealing his latest adventures and what's on his horizon including his thoughts on another season.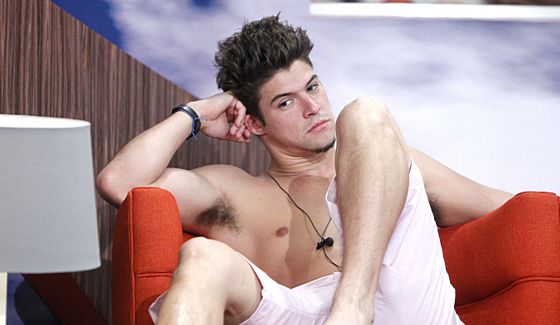 Since leaving the Big Brother house we've seen Zach remain very busy both with a potential entertaining career but also his charity work to help those around him. Now he's back on television with a return to CBS's "Bold & Beautiful" and as Rance tells HuffPo, it could grow to something more:
I'm really excited to be back on "B&B." I'm playing a Forrester Creations employee. For now, it's just one episode; but who knows if it'll turn into something bigger? I would love to play a villain on "B&B." That would be amazing. But I don't think I'm allowed to say a whole lot about the part right now.
As for keeping his fans entertained outside of TV appearances Zach is proud that his single, Sawagoo, topped the charts on Amazon and climbed nicely to #48 on iTunes as well. Zach is also doing his weekly "Zach Rance Live" shows through YouTube for even more Froot Looping fun.
Could we ever hope to see Zach back in the Big Brother house? Oh you know it. "Of course! Definitely! I'm going to re-watch Dr. Will Kirby's seasons and observe and learn from the best. And, hopefully, bring it to "Big Brother All-Stars" and win $500,000," says Zach on if he'd consider another season.
click images to see full-size views
There's a lot more interesting discussions in his interview that makes it definitely worth reading for all Big Brother fans. My favorite aside just might be his admission that there's one thing he wishes he hadn't done: stealing that cue ball. Team America strikes again.
Source: HuffPo