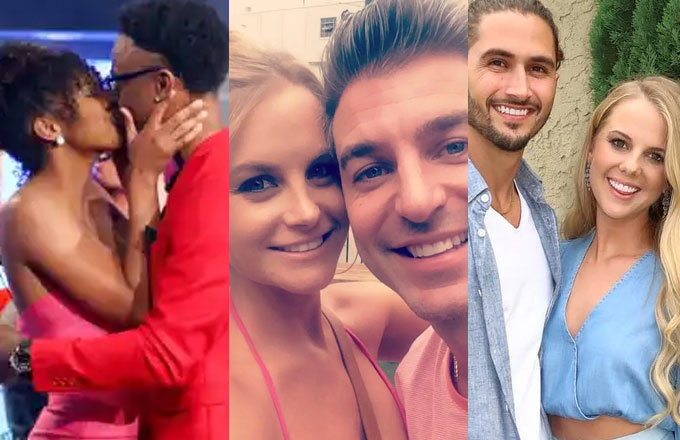 With the recent news that Big Brother 24 couples Taylor and Joseph and Alyssa and Kyle are official, Big Brother couples are fresh in all of our minds. So we thought we'd survey our readers to find out how every current Big Brother couple stacks up.
Some started out as showmances, others got together after their seasons. But regardless of how these romances formed, there are currently 11 Big Brother pairs still going strong.
The couple that have been together the longest, is obviously the Jeff and Jordan pairing. They met during Big Brother 11, started a showmance during their time on the show and kept it going after the show. They appeared back on the show for Big Brother 13, and have since married and started a family.
And of course the most recent BB couples are Taylor and Joseph and Alyssa and Kyle. Both are very new and still adjusting to the real world, so whether or not either of these pairs has the same staying power as the others is yet to be seen. But their fans seem to think they're in this for the long haul.
Out of the couples still together, seven of those are married. The most recent marriage was that of Christmas and Memphis who met during Big Brother 22 and officially got together after the season. Six of those couples have started families.
After we find out who your favorite Big Brother couples are, we will go into depth with each pair, updating you on their lives and families. So please take the poll below, and we ask that you vote for your favorite BB couple without any recency bias. We know that's going to be hard to do, but please give it a try. The poll will be open through the weekend and the results will be posted next week.
This is a ranking poll. Rank from 1-11 by clicking and dragging each couple
POLL IS CLOSED