Tonight is the start of Big Brother Over The Top when the new series and season kicks off with an hour live show starting at 10PM ET (7PM PT) for a simultaneous premiere across the country.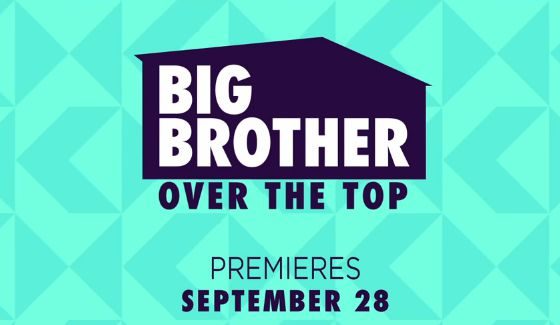 We've already met the 12 cast members for BBOTT but there's one more set to be revealed tonight as either Jason Roy or Jozea Flores will get a second chance at the Big Brother game. Those results and more are heading our way with tonight's season premiere.
We now have confirmation from producers that we will be watching the Houseguests move in live tonight during the premiere. That's going to be a great change from the CBS TV versions where we lose the first week's worth of drama and awkward move-in phase. If they spread things out then that could take up a lot of the time along with the viewer vote reveal of whether Jason or Jozea join the cast. Unless they both go in… Hmm. Then once the HGs are in the game is on!
This new season of Over The Top will be entirely online through All Access so you will need to sign up now with the Free Trial but don't forget you can watch the series on your TV with devices like Roku or Apple TV. Full report on how to watch through your TV, though on your computer, tablet, or phone is just as easy. Read all about how to watch BBOTT and get ready for the fun.
Important: Be sure to visit the BBOTT page for Feeds and not the old BB18 page for the new show.
Exec producers shared a lot of exciting details about the new series including what to expect and what won't be coming over from the broadcast series, how HGs won't be allowed to sleep all day, what's going on with those live Diary Room sessions, and more. Read all of those details here. This really could turn out to be a great fresh way to revitalize the overall series.
We've got 65 days ahead of us with weekly evictions events each Wednesday night starting at 10PM ET (7PM PT) with a weekly live show, eviction vote, and a new HoH competition. CBS has said the first HoH competition won't be held until tomorrow (Thursday) at 4PM ET but we'll have to see how the schedule really turns out.
There should be a fairly routine schedule for BBOTT each week so everyone knows when to tune in and watch. Of course if you do miss any events then it's easy to rewind since everything is on the Feeds and the Live Feeds have Flashback along with episodes and packaged events in the archive catalog.
Are you ready for the new season of Big Brother? I've got my fingers crossed for something fun here so let's hope it turns out great but either way you know we'll stick it out and watch the whole thing from start to finish so you can count on us for your updates all season.
Download our Big Brother App, join us on Facebook & Twitter, and get our Email Updates for BBOTT.
Meet the Big Brother Over The Top Cast: – Read the cast bios & details here.