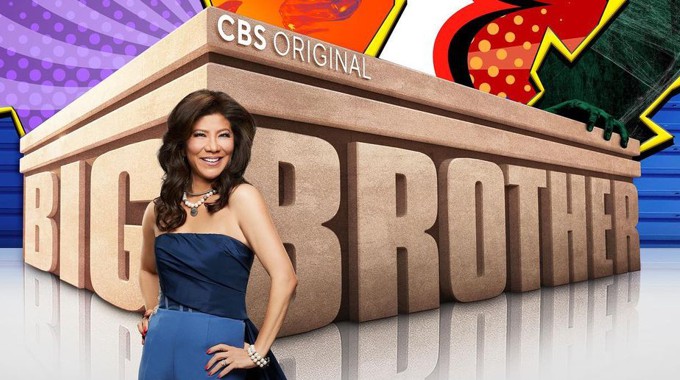 Get ready for a special eviction episode tonight on Big Brother as the Final 4 Houseguests return for the last vote of the season. One vote will be cast and set the BB25 Final 3 ahead or three last competitions leading up to Thursday's season finale. The end of Big Brother 25 is almost here! Phew.
Our Final 4 HGs include Bowie Jane, Felicia Cannon, Jag Bains, and Matt Klotz. One of these four will be sent out the door but it won't be Bowie as she secured safety on Thursday night when she won the HOH competition. Nominations are meaningless at this round but the Veto is super important. We'll see that competition play out in tonight's show.
Final 4 Veto & Eviction:
If you've been keeping up with our spoilers then you already know who won the Power of Veto this week. That victory set us up for the big debate over the past two days of "cut him or keep him"? It's a critical decision that will be forced upon the Veto winner in tonight's show.
And for tonight's episode, CBS is saying the show will be live but with the uncertainty of NFL delays I'm expecting it to be taped before the audience and then played back at a delay. Not a big difference, especially when it's airing this late. Have I mentioned how terrible the Sunday schedule is for BB25?
Final 3 HOH Competitions:
Once the Final 4 eviction is complete we'll officially have our F3 and the HGs will get their Memory Lane meal and then be off to the first of three last HOH competitions. The winner of the first round will have a seat in the third round. The other two HGs will face off for a second time in the next round and the winner in Round 2 will join the winner of Round 1 on finale night for a live show competition with Q&A to determine the Final 3 HOH.
That last Head of Household winner will then select which HG to join him or her before the Jury where they will try their best to persuade the season's Jurors to crown them the winner of Big Brother 25 and receive the $750K prize.
The road to finale night starts tonight! Join us back here on the site at 10PM ET to chat live with other fans about the show. Want more Big Brother? Get our Big Brother App and join us on Facebook & Twitter!