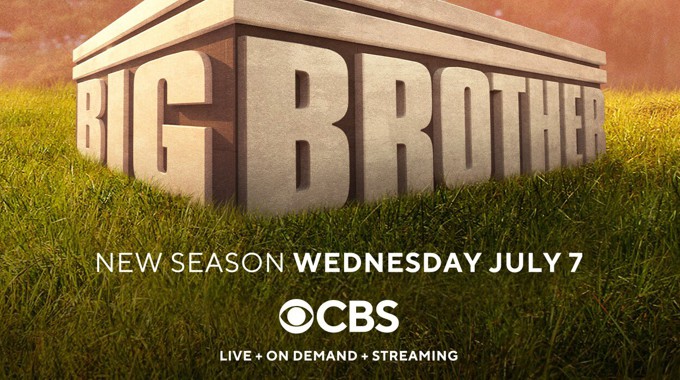 The big day has arrived! Tonight on CBS the premiere of Big Brother 23 starts our season and summer of fun when sixteen all-new Houseguests move in and take over the BB23 house for their chance at a half-million-dollar prize. It all starts tonight at 8PM ET/PT with a 90-minute event.
Unlike most recent seasons these Houseguests still haven't moved in and just like last year, we'll see it all play out live when Julie meets the HGs on stage and sends them in for a quick start to the new twist. That new twist is going to feel familiar with the return of teams and captains with two men and two women making up each of the four groups for our first episode. Where it goes from there is anyone's guess.
Tonight's show should kick off with host Julie Chen welcoming us back and taking us through the new house design with its BB Beach Club theme. Next we'll meet the HGs in their back home key reveals and soon they'll be heading inside in groups of four to compete in the first challenge. Each group's winner will become the Captain who will then pick three more HGs to join his or her team. I'm guessing the idea here is to divide and conquer the HGs in a way to try and avoid another mega-alliance setting up in Week 1 to steamroll the house for the next ten weeks. Fingers crossed.
Gallery: Tour The BB23 House
You can watch Big Brother 23 on CBS at 8/7c or stream it live with CBS's Paramount+ streaming service (replaces All Access) which also happens to be the home of the Live Feeds. Those Feeds will start tonight, and you can grab the Free Trial now to support our site and be ready to join in on the in-house viewing fun. The cost is $4.99/mo and well worth the small price tag when you consider everything you're getting with it. Thank you for supporting us by using our links & banners when you sign up!
Try Live Feeds 1 Week Free! Only $4.99 per month thereafter. Sign-up now.
Join us back here for our live coverage of tonight's premiere at 8/7c and then get ready for the next episode, Sunday at 8/7c. The Big Brother 23 schedule features episodes three nights a week on CBS with Sundays, Wednesdays, and Thursdays all at 8PM ET/PT. Stream the shows live or watch missed episodes on Paramount+ anytime.
Want more? Download our Big Brother App and join us on Facebook & Twitter. It's going to be a long summer and we'll keep you covered from start to finish.