Tonight on Big Brother 18 the Houseguests are back for a special bonus episode but don't freak out when you see Paulie back in the house. These events were taped on Monday but we're just now getting to the footage as part of an extra show this week.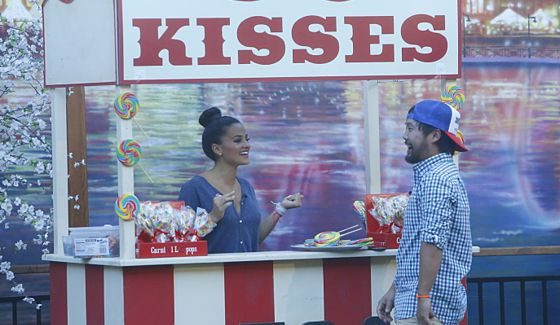 CBS must have enjoyed the last Friday episode so much they had Big Brother throw another one together, but four back to back comps to decide a returning chance at the game might do a good bit better than one featuring a music concert and a carnival game.
Aside from Ziggy Marley dropping by the Big Brother house on Monday evening we'll get to see which Houseguests won cash (one as little as 27 cents), prizes like a TV, and an advantage in this week's HoH competition which means we already know even on that front for the mini spoilers. Oh, and Jessie dropped by to host the competition.
It's a full one hour episode and will at least end with the start of the overnight HOH competition that lasted over five hours or at least that's how long the Feeds were down as we waited to find out who was our new Head of Household. If you can't wait that long then check out the HoH comp results now. They'll do a cliffhanger for those results with the balance of the comp on Sunday's show.
While we're waiting around today for tonight's Big Brother there will be plenty of spoilers from the Live Feeds with America's Care Package and nominations, both of which should make for some pretty interesting situations this week if either delivers a surprise. Check back for those results.
Join us back here at 8/7c and chat live with other fans throughout the show. Want even more Big Brother? Download our Big Brother App, join us on Facebook & Twitter, and get our Email Updates.