It's Christmas in August for Big Brother fans as the season's first (and maybe only) Double Eviction event has arrived with tonight's live show where either Zakiyah or Michelle will be voted out but they won't be the only one to leave the game by the end of the show.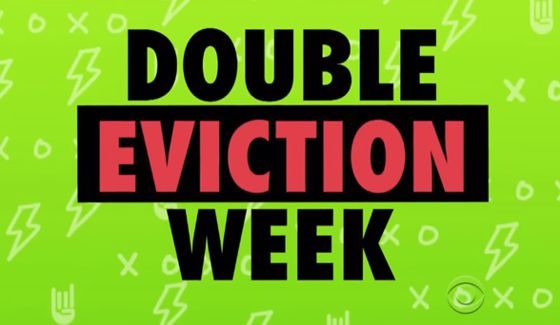 We've got a huge show coming up tonight at 9/8c and we'll be here covering it live which could be really important for those whose local CBS affiliates are going to be preempted by NFL games tonight. Our coverage won't be so you can rely on us to find out what happens throughout the show. So what is going to happen?
Past two nights have featured a huge blowback against Paulie who appears to still think he's running the house and in control of who is going to be evicted. He's not. Instead the house has turned on him leaving Paulie, Nicole, and Corey isolated in the game. They just don't know it yet.
James will have to reveal his ACP power to nullify two votes and we're waiting to find out how that will be announced. An entire secret effort hinges on James's actions and whether or not he sticks to the underdog's plan. When the other five votes are cast we're expecting things to not go so well for Paulie and that could be huge for the Double Eviction.
Once the first eviction is over HGs will race back outside for the next HoH competition then nominations will follow, a Veto comp, and finally another eviction vote. Paulie thinks Bridgette and Natalie are top targets but now he's in more danger with more Houseguests. He'll need to put on his game face and do it fast. Yeah, it's going to be a crazy night!
Want more? Download our Big Brother App, join us on Facebook & Twitter, and get our Email Updates!

Join us back here at 9/8c as we live recap the eviction show to discover who was voted out and who is the new Head of Household. What do you want to see happen in each of those outcomes?