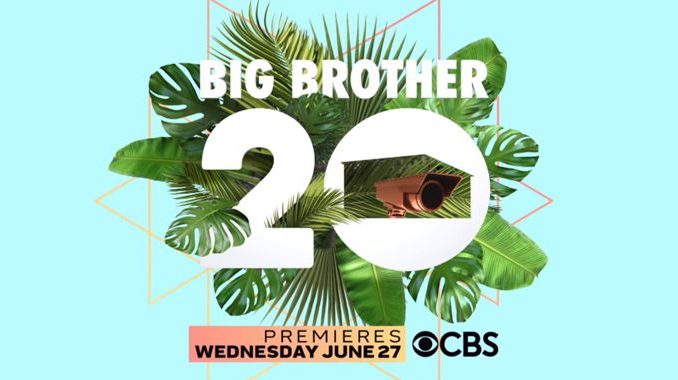 Welcome to Premiere Week for Big Brother 20! You've survived the off-season's lull of downtime, partly in thanks to Celebrity Big Brother (which was renewed for another season!), but now the wait is over. Nearly.
Big Brother starts on Wednesday, June 27th on CBS and All Access with a two-hour premiere event at 8/7c followed by more BB20 on Thursday at 9/8c. We'll be watching the all-new, allegedly nothing but new, cast of 16 Houseguests entering their new home and battling it out for control, safety, and eventually a half-million dollar prize at the end of the summer.
The premiere episode will feature the arrival of HGs as they await their turn on the front stage before dashing in to find a bed. We'll watch their awkward introductions, a champagne toast, and then it should be time to head to the backyard and battle it out for the first HOH competition. Can't wait to hear what happens? We've got leaked HOH spoilers, if you're so inclined.
Big Brother 20 Season Preview:
Moving on to the second night of the season, Thursday night's episode (9/8c) will be down to just an hour and has recently featured an early eviction. Maybe not so this year. Things have been pointing at a brief reprieve for the Houseguests and the chopping block. That'd be great and a very nice change of pace if we get to see all 16 survive the first two nights of the season.
Whatever happens in the Thursday episode will be our starting point for the Big Brother Live Feeds this season. Once the west coast episode ends on that second night the Feeds go live so be ready to watch at 10 PM PT (1 AM ET). Grab your Free Trial now so you can start watching on All Access as soon as the cameras kick on that night and you'll help support the site here when you use our links. Thank you!

Try Live Feeds 1 Week Free! Only $5.99 per month thereafter. Sign-up now.
The Big Brother 20 schedule will continue with Sunday's episode at 8/7c before we're back around to Wednesdays at 9/8c and Thursdays at 9/8c all summer. That'll keep us busy until late September and I think we're ready to go. Are you?
Want more BB20? Download our Big Brother App, join us on Facebook & Twitter, and get our Email Updates to stay connected to our results and spoilers all summer long.