A new Big Brother 18 houseguest is headed off to the Battle Back and a new Head of Household is in power, but we've got some unfinished business from last week: The Best and Worst moments of the week.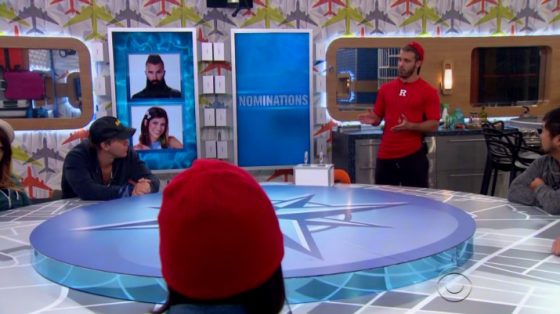 There were lots of flipping and flopping last week and lots of bad moves, so that means plenty of Ewws but little Ahhs for this edition. Let's get to it.
The Best and Worst Moments of Big Brother 18 Week 2
Eww. A predictable week. When Paulie won the Head of Household competition and then went on to win the veto, his plan to backdoor Victor was executed perfectly. That was some good gameplay on Paulie's part, but it made for a pretty predictable week.
Ahh. Victor wins the Roadkill competition. We can't let the other side of the house win everything now. Of course Victor's nominee won't matter, but at least it made a couple of people from the safe side of the house sweat.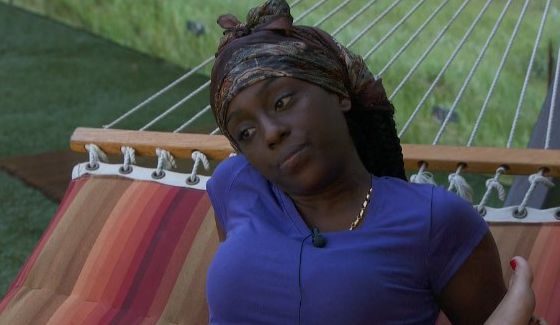 Eww. Da'Vonne Overplaying. What is wrong with Da'Vonne. This week she decided she wanted Tiffany out. Then wanted Frank out. Then wanted Nicole out. And decided she no longer trusts Zakiyah. And she told a lot of people these things. Day is playing with fire and I like her, so this kind of game play is making me nervous. And after Thursday night's HOH, Day isn't safe and will have to scramble back into the alliances she has been working on destroying.
Ahh. Girls outnumber the guys. I often root for the dudes on Big Brother, but I'm happy that the girls are ruling this season of Big Brother. So far every person evicted has been a guy and that's refreshing after the past four winners of Big Brother being guys. That means an all-girls alliance should be easy this season, right? RIGHT? Well …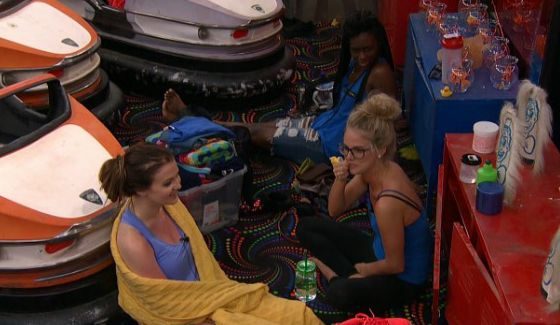 Eww. The all-girls' alliance continues to be elusive. We almost had one this season. Twice at least. The Fatal 5 consisted of Day, Nicole, Tiffany, Michelle and Zakiyah and seemed unstoppable. But then Day decided Tiffany should be booted. So the Fatal 5 became the Fatal 4. But then Paulie swoops in and convinces Zakiyah that they should team up with Nicole and Corey and Day for a five. So now the Fatal 4 or 5 is barely even a thing. Elsewhere, there are the Spy Girls and Tiffany who are all really gung-ho for a girls alliance, but that's not going to take shape if Bridgette keeps letting Frank control her. Sigh. It may never happen, folks.
Ahh. HGs have tamed down their hate speech. At first, it looked like this season was going to be another Big Brother 15. Bronte was throwing out racial remarks and guys were wanting to punch girls. Someone either tipped them off or they all realized they're on camera 24/7 and toned themselves down.
Eww. Too many James' prank segments. We get it, James likes to pull pranks. We don't need a segment in every single episode.